Collective sacrifice held under MWF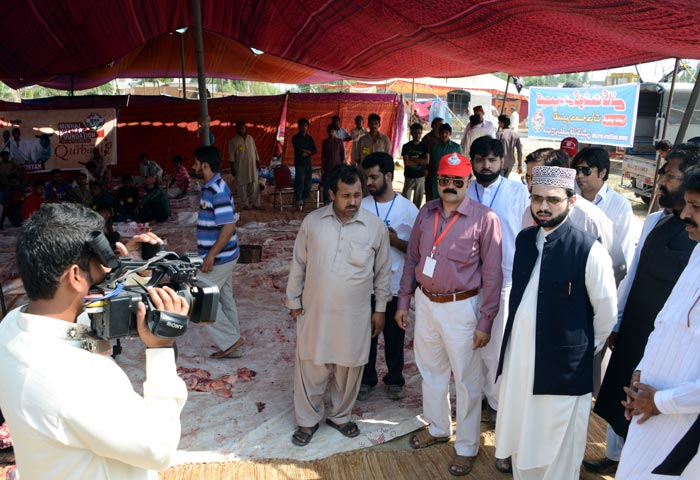 This year too like practice of the previous years, the collective sacrifice of animals was offered at various places throughout the country under the banner of Minhaj Welfare Foundation (MWF). Hundreds of animals were slaughtered at the central altar whose meat was distributed among the poor and the needy.
Dr Hassan Mohi-ud-Din Qadri, Chairman of the Supreme Council, visited the central sacrificial place and expressed his satisfaction on the arrangements. He appreciated the performance of entire team and volunteers of MWF on this occasion. Secretary General of MQI Khurram Nawaz Gandapur, Syed Altaf Hussain Shah Gilani, Syed Amjid Ali Shah, Qazi Faiz-ul-Islam, Jawad Hamid and other top office holders also accompanied the Chairman of the Supreme Council.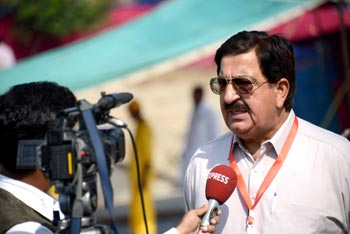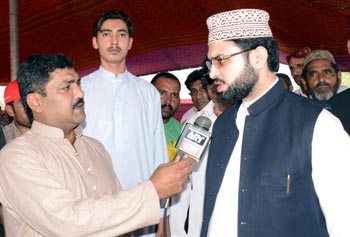 Talking to the media on this occasion, Dr Hassan Mohi-ud-Din Qadri said that the essential and unmistakable message of Eid-ul-Azha was to distribute happiness among the deprived and poorest sections of society. He said that putting a gag on one's cardinal desires was incumbent on every Muslim that paves the way for welfare of humanity and helps in containment of negative tendencies in the society.
Dr Hassan said that the Muslim community should rise above their narrow discords, rifts and differences and knit themselves into an Umma, adding that it was in this manner that it could regain its lost glory. He said that philosophy of sacrifice gave an impetus to the faithful for development of spiritual and moral values in this day and age marked by rat race and materialism. He said that the day imbued the humanity with a spirit to help one another. He said that compliance with the practice of Hazrat Abrahim (RA) made one feel the pain and sufferings of less privileged people forging a feeling of empathy and promotion of positive values and traditions in the society. He said that the day also symbolizes unity within the ranks of the Muslims.