Every moment of my life dedicated towards revolution: Dr Tahir-ul-Qadri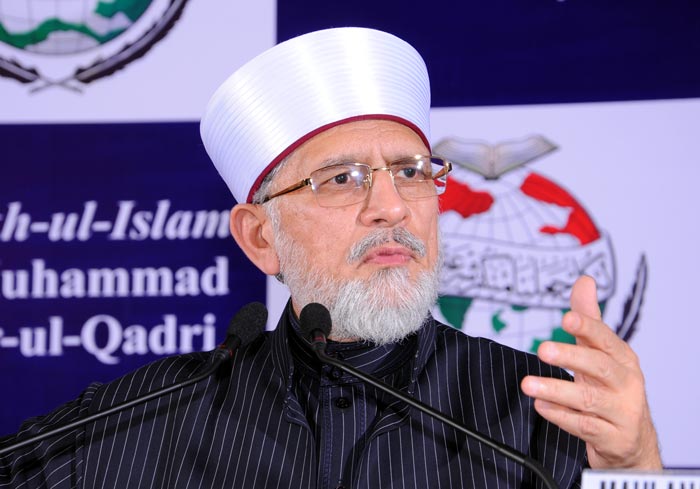 Ceremonies were held around the world to celebrate the 63rd birthday of PAT leader Shaykh-ul-Islam Dr Muhammad Tahir-ul-Qadri today. Addressing these birthday gatherings through a video link, Dr Tahir-ul-Qadri said that every moment of his life was dedicated to revolution. He said that every citizen of Pakistan should leave no stone unturned to make 2014 year of revolution in Pakistan. He said that the day the poor households would start smiling again, the purpose of his life would be fulfilled.
Dr Tahir-ul-Qadri said that geographical location of Pakistan gave it a unique geo-strategic importance but the opportunity stood squandered because of corrupt political system and failed political leaderships. He said that in order to put Pakistan in the leadership role, the people would have to get rid of the corruption-riddled politicians who were responsible for the current set of problems the country was mired in. He said that it was people's power alone which could fill in the political vacuum and end the leadership crisis. He said that implementation of the Constitution of Pakistan both in letter and spirit was purpose of his life, adding that the time was getting closer for this.