PAT demands announcement of wheat procurement policy within 48 hours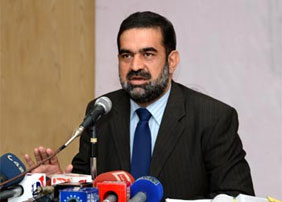 Central PAT President Dr Raheeq Ahmad Abbasi has demanded of the Punjab government to announce wheat procurement policy within 48 hours. He said that farmers who have already suffered losses in rice and other crops are worried that if they suffered further loss in wheat crop as well, then it will be impossible for them to continue cultivation for next season. He said that if such a scenario emerges, these are the people of Punjab and Pakistan who will bear its brunt.
Dr Raheeq Abbasi expressed these views while talking to various delegations of farmers belonging to South Punjab that called on him. He said that the Punjab government launches its wheat purchase campaign when 98% of small farmers sell off 80% of their crops to the middle men on paltry amounts. He said that the government should buy wheat directly from the farmers instead of meeting its purchase target through middle men and announcement of wheat purchase policy is inevitable in this regard.
The PAT President said that the farmers are worried that since the food department is already facing an overdraft of Rs. 100 billion, where the government will get the funds from to buy wheat? He said that if the exploitation of the farmers did not end, then the exploiters should be ready for the consequences. He said that industrialist rulers should not push the farmers against the wall that they give up on cultivation and if it happened, then the wheat import bill will surpass the oil import bill and long lines of people will start emerging for flour and wheat.
Dr Raheeq Abbasi regretted silence of the so-called elected representatives, saying that majority of them come from rural areas and they should be having a fair idea of what the farmers are facing. He said that their silence on exploitation of farmers is meaningful. He asked the members of the provincial assembly to end their inaction and start representing the aspirations of the farmers.