PAT challenges Essential Services Act in LHC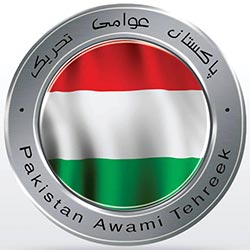 PAT has challenged Essential Services Act in the Lahore High Court. Ishtiaq Chaudhry Advocate of PAT has maintained in the petition that the Act is in contravention of Articles 3, 8, 9, 13, 16 and 17 of the Constitution. He has further stated that the right of peaceful protest cannot be taken away from government functionaries nor can he/she be deprived of the right to form unions. He has prayed to the Court to declare the Essential Services Act as null and void.
Meanwhile, an important party meeting of the PAT was held under the leadership of Chief Organizer PAT Maj. (r) Muhammad Saeed in which use of violence on the protesters and firing by the police was strongly condemned.
Speaking on the occasion, Muhammad Saeed said that the rulers want to fulfill their personal agenda in the garb of privatization. He condemned the top government high-ups on issuing threats to the PIA employees instead of expressing grief on the loss of precious lives.