SHC verdict on show of hands according to spirit of Constitution: PAT lawyers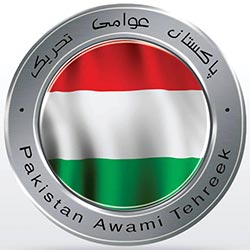 The PAT lawyer leaders have expressed their satisfaction and happiness on the proposed amendment of Sindh Local Government with regard to show of hand being declared as null and void. They have termed the court verdict as being in consonance with the spirit of the Constitution, adding that it will strengthen democracy.
Ishtiaq Ch Advocate, Naeem-ud-Din Chaudhry Advocate, and Muhammad Nasir Advocate said in their response that we have challenged the proposal of electing chairmen and deputy chairmen through show of hands in the Lahore High Court. They said that it is astonishing that the PML-N, which introduced this practice of election by show of hands in Punjab challenged this in Sindh, which represents the worst example of double-speak and hypocrisy.
They said that the Punjab Government used the Punjab Assembly against the method of secret balloting in order to establish its occupation of the local government institutions. They said that the PAT has challenged the Local Government Amendment Bill in the LHC, adding that democracy and truth will prevail in the end.