New facts emerging in Model Town case: Rai Bashir Advocate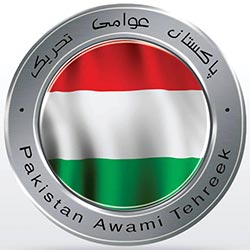 Raja Bashir Ahmad Advocate, the head of PAT legal team in the Model Town case, said that during cross-examination of the doctor in the anti-terrorism court on Feb 8 who issued MLC, it came on the record that the police got the MLC of the injured after seven, eight days, whereas the fact remains that the medical condition of injury changes in a span of six to 24 hours. Terming this as an important matter, he said that it gets established from the statement of the doctor that MLCs are not based on facts and were got under pressure. He said that the injuries of those shown as injured in its challan are also fake and their connection to June 17, 2014 is not established in the light of medical reports.
The head of PAT legal team expressed these views while talking to media men after attending the hearing of anti-terrorism court. Mirza Naveed Advocate, Naeem-ud-Din Chaudhry Advocate, Qamar Ashfaq Advocate, and Sardar Ghazanfar Advocate and the PAT spokesperson Noorullah Saddiqi were also present on the occasion.
Rai Bashir Ahmad said that it also came on record in the court that an effort was made to forcibly solicit medical certificate by showing one police officer Tariq Aziz as injured, which could not succeed. He said that the FIR of Model Town case registered by police and challan presented by it is based on hearsay and fake witnesses. He said that we requested the court to send the police officials out of the courtroom as soon as they filled it. He said we told the court that the police officials are harassing the witnesses and they should be stopped from spreading fear in the courtroom. At this, Justice Khawaja Zafar Iqbal ordered the police officials to stand in queues on one side. Other witnesses will be cross-examined on Feb 10.