Model Town case: Copy of proofs not being provided to PAT lawyers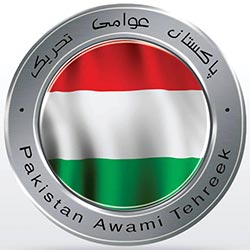 The PAT lawyers appeared before the anti-terrorism court yesterday and prayed to the court for provision of all proofs i.e. audio, video and CD presented by the police in the court. On inquiry of the court as to who will bear expenses of copies, a set of blank CDs was presented on the occasion. The hearing will take place again on Feb 23 to consider the request for provision of copy of proofs.
Mirza Naveed Baig Advocate, the PAT lawyer, requested the judge of the anti-terrorism court that his colleagues made a request for provision of all proofs four days ago but no action has so far been taken on it. He said that unless we go through the proofs submitted by the police, we cannot be in a position to cross-examine the official witnesses.
Mr. Khawaja Zafar Iqbal, the judge of the anti-terrorism court, will hold the hearing again on Feb 23 regarding provision of copy of proofs to the PAT lawyers.
Meanwhile, a spokesperson of PAT, while commenting on an interview of the provincial law minister Rana Sanaullah, has said that instead of making an offer to swear on the Holy Quran, the minister and his masters should immediately release the report of the Judicial Commission established to probe the Model Town tragedy. He said that the report contains complete information about the identity of the killers of innocent people in Model Town.
The Spokesperson further said that it was not the PAT workers but the police officials from various police stations from Lahore to Kasur to Sheikhpura who put a siege to the secretariat of MQI and residence of Dr Tahir-ul-Qadri from 1 am to 11 pm on June 17 and sprayed the bullets on the innocent men and women. He said that 14 people were martyred and 85 others got injured in the brutal police terrorism. He asked as to what were the encroachments for removal of which police officials of a dozen stations got together to launch an offensive at 1 am?
The Spokesperson said that we had offered that a JIT consisting of honest police officers outside Punjab should be constituted and whatever report it would furnish would be acceptable to us. He asked if the rulers have no stain, why are they afraid of constituting such a JIT which is acceptable to the heirs of the martyrs.