PAT holds lengthy deliberations to review progress on Model Town case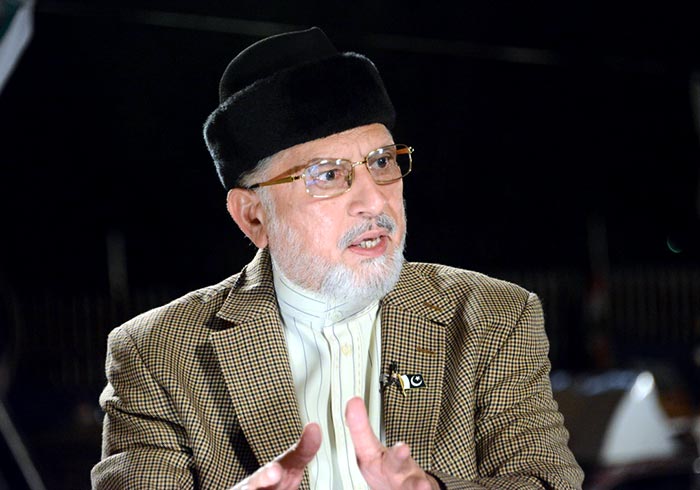 An important meeting of PAT leaders and senior lawyers was held in the central secretariat yesterday to review the legal position of Model Town case and progress on it. PAT chief Dr Muhammad Tahir-ul-Qadri attended the proceedings of the meeting through a video link despite his ailment and held a question-answer session with the lawyers.
The meeting decided to accelerate the political struggle to increase pressure on the government in addition to fighting the legal battle in the court of law. It was also decided to write a letter to international human rights organizations and European Union and share with them the audio and video footage of gruesome killings on the fateful day of June 17. PAT leaders would also meet with local human rights leaders, senior media persons and institutions and will request them to play their moral, legal and social role on this important matter.
The meeting also decided to hold protest demonstrations at divisional headquarters level to expose anti-justice role of the Punjab government and show solidarity with the martyrs and the injured of Model Town tragedy. The first such demonstration will be organized in Faisalabad on March 22.
When Dr Tahir-ul-Qadri asked the lawyers to apprise him about development on a writ petition moved in the Lahore High Court for retrieval of Judicial Commission report on Model Town tragedy, he was informed by lawyers that the Punjab government is bent on proving the notification of establishing Judicial Commission illegal which it set up itself, which is a shameful act reflecting its ill-will. They told him that the government is using delaying tactics in connection with submission of the record of the Judicial Commission including the notification of its establishment before the 3-member bench of LHC despite latter's repeated summons for it. Dr Qadri was informed that one honorable judge of 3-member bench is retiring on March 17 and a new bench would hear this case now because the next date of hearing fixed by the court is March 27.
Speaking on the occasion, Dr Tahir-ul-Qadri said that he has been of the considered opinion from the day one that as long as the Shahbaz Sharif government is in power, justice will not be administered in the Model Town case because if those who killed innocent people let justice take its logical and natural course, they would be in the thick soup, adding that they would go to last limit to impede the dispensation of justice to save themselves.
In his message to the rulers, Dr Tahir-ul-Qadri said that we would also go to any limit to get justice for the martyrs. He welcomed the Army Chief's statement about eliminating terrorism in all its forms and manifestations and said that police has been committing violence and taking lives of innocent people, adding that June 17 represents the worst example of terrorism perpetrated by police. He said that the Punjab government is committing yet another act of terrorism by creating hurdles in the way of dispensation of justice. He said that we are hopeful that justice will be administered one day. In addition to lawyers' penal, PAT leaders Khurram Nawaz Gandapur, GM Malik, Sheikh Zahid Fayyaz, Jawad Hamid and others attended the review meeting.
In his views, Khurram Nawaz Gandapur said that Rana Sanaullah who was removed from his ministry following the Model Town tragedy, has become a deputy chief minister for all intents and purposes and the second main accused, Dr Toqueer Shah, has been sent abroad as Ambassador to WTO and other officers and officials have also been appointed to lucrative positions. He said that it explains why PAT has rejected the JIT. He said that the party has got important video and audio proofs of police terrorism, which will be sent to the human rights organizations and the true face of the present rulers will be shown to the world.