Shaykh-ul-Islam to get historic welcome on arrival: MQI Punjab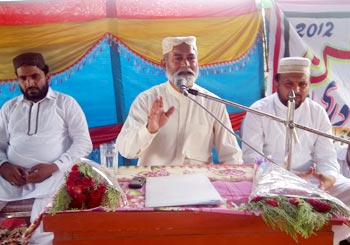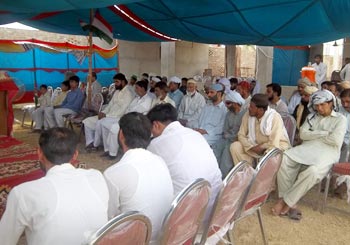 MQI (Haroonabad chapter) organized a Workers Convention 2012 as part of its initiative to spread public awareness on June 22, 2012 in which Ahmad Nawaz Anjum, Amir of MQI Punjab, presided over the programme. A large number of workers from Haroonabad and other adjoining areas attended the Convention. The proceedings of the programme got underway with the recitation from the Holy Quran followed by Naat.
Addressing the Convention, Ahmad Nawaz Anjum said that the country was confronted with multiple crises for last many years. He said that unending wave of terrorism, target killing, skyrocketing inflation, energy crisis and dearness had made people's life hellish. He said that corruption had become defining feature of Pakistan.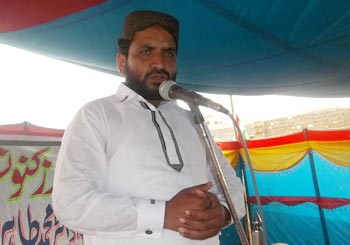 He said that Islamic rituals were being ridiculed with abandon. The economic situation was a total mess and consequently the educated youth were forced to either leave for greener pastures or commit suicide out of desperation and hopelessness. He said that progeny of the industrialists and landlords were born leaders who were all set to inherit the mantle of leadership of this unfortunate country. He said that the root of all problems currently plaguing the country was the corrupt electoral system which was instrument into production of such corrupt political elite to the detriment of collective interests of the people. He stated that unless the masses decided to send this system packing, nothing positive would happen.
Ahmad Nawaz Anjum told the workers that Shaykh-ul-Islam Dr Muhammad Tahir-ul-Qadri would arrive in Pakistan on November 4 and preparations were afoot to give him historic welcome on arrival. He said that MQI estimated that around two million people would gather to receive Shaykh-ul-Islam at Minar-e-Pakistan.