Youth Assembly Session held under MYL Bahawalpur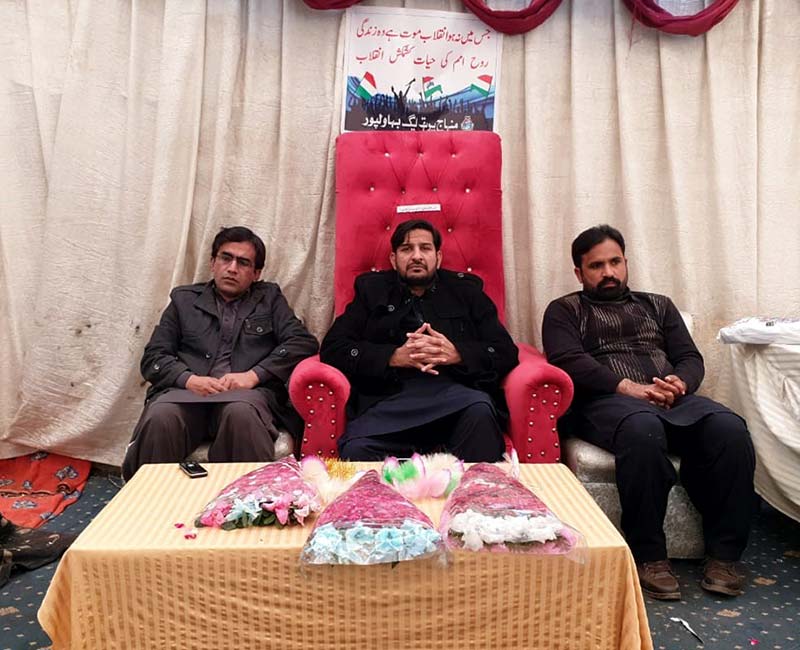 A meeting of Youth Assembly was held in Bahwalpur on December 16 under the banner of MYL as part of its youth empowerment initiative. MYL central president Mazhar Mahmood Alvi was the chief guest. Waseem Chishti, Rashid Qadri, and Hafiz Umar performed the role of Speaker, Deputy Speaker and the Secretary Assembly. Mansoor Awan and Amjad Butt were also present on the occasion.
The Youth Assembly session was also attended by the office bearers of all forums of the MQI and PAT including the MYL workers in large number. The proceedings of the Session got underway with the recitation with the Holy Quran followed by Naat. The Speaker presented the agenda. Deputy Speaker shared the progress report of MYL Bahawalpur.
Mazhar Alvi administered oath to all members of the Youth Assembly and gave a talk on their role and responsibilities. Amjad Jatt imparted skills trainings including the public speaking. Mansoor Awan briefed them about the organizational targets and how to achieve in the best possible manner.
The Session ended on the concluding talk of the Speaker Youth Assembly. Central President Mazhar Alvi congratulated the Bahawalpur chapter on successfully organizing the Youth Assembly session. He also underlined the role of the youth in the nation-building and fighting terrorism and extremism in the society.