Overseas Pakistanis worried over mega corruption scandals: Dr. Tahir-ul-Qadri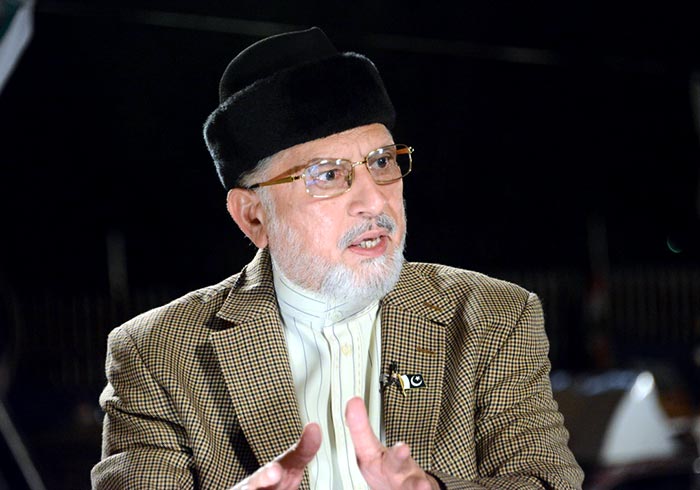 LAHORE: [15-9-15] The recent stories of corruption of our rulers have shaken the hearts of overseas Pakistanis and the 'Sharif Model' of democracy has yielded scandals worth billions of rupees of the national exchequer, this was stated by the chairman of Pakistan Awami Tehreek Dr. Tahir-ul-Qadri.
The PAT chairman was talking to the secretary general of the party Khurram Nawaz Gandapur and the PAT nominee and ticket holder for NA-154 Amir Fareed Koreja. He said that the mega corruption of the 'Sharif Brothers' have broken all previous records and their accountability should start with the free and fair investigation of the Model Town tragedy which will prove their solid involvement in the killings of innocent PAT workers.
Dr. Tahir-ul-Qadri said that whenever these supporters of status quo come into power new chapters of mega corruption and mismanagement are written. He said their politics was born out of corruption and without this they cannot breathe or digest food. He said the freshly announced package for the farmers is only to influence the bye-elections and is pre-poll rigging. He said who does not know that the Sharifs' have always been against the farmers' community and prefer the traders'. He said if the PM was sincere than each and every grain of rice should be purchased from the farmers the same way wheat was purchased instead of giving them rupees five thousand each.
The PAT chief said that in the previous two years the prices of fertilizer and seeds have increased manifold and the package the PM has announced is just like elephant teeth, which has different teeth for showing and different for eating.
The secretary general of PAT Khurram Nawaz Gandapur said that it makes no sense in the statement that the judicial cases suffered due to the PAT sit-in and long march. He said in fact the sit-ins have corrected the direction of many of the corrupt and the whole nation can now see that all the departments have really started working in the right direction. He said that when the Supreme Court was attacked no complain was heard that the working of the SC suffered. He said before the sit-in and long march 17,93,000 cases were pending in the courts and this report was presented in the National Assembly by the ruling party. He questioned than who was responsible for all these pending cases and an investigation should be conducted in this regard to fix the responsibility on someone's shoulders.