All set for Itikaf 2016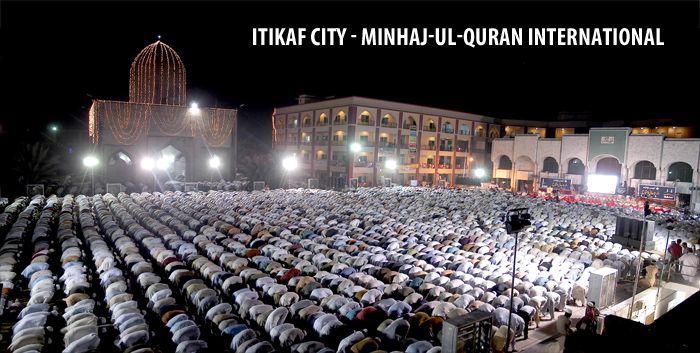 All is set for Itikaf City 2016 to start this evening (June 26) as all preparations are complete and the process of registration has finished. More than 14,000 men will be housed in Jamia Al-Minhaj and 6,000 women in Minhaj Girls College. Shaykh-ul-Islam Dr Muhammad Tahir-ul-Qadri will address the residents of Itikaf City every night after Traveh prayers. Four large LED screens have been installed for the residents to be able to listen to and watch the speeches of Dr Qadri. Cameras and walk-through gates have been set up at various locations within the City to ensure fool-proof security. 2000 youths of Minhaj Youth League and MSM will perform the security duty.
Jawad Hamid, Secretary of Itikaf City 2016, presided over a meeting of the heads of the administrative committees and express his satisfaction on the arrangements made for the mega event of MQI. He asked the government to exempt the Itikaf City from load-shedding so that the faithful could devote themselves to worship single-mindedly. He said that those not registering themselves will not able to attend the Itikaf. He said that 40 fans have also been installed around the main courtyard to avoid excessive heat, adding that 25 such fans have been installed on the side of the women. He said that a team of 25 doctors has set up a medical camp inside the Itikaf City and 10 ambulances of Minhaj Welfare Foundation have also been deputed for the event.