MWL (Gujranwala) celebrates Quaid Day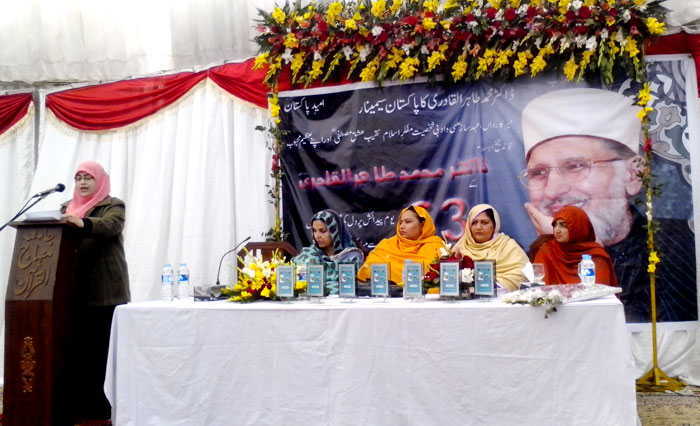 Minhaj-ul-Quran Women League (Gujranwala chapter) organized a seminar on the subject of 'Pakistan of Dr Tahir-ul-Qadri' to mark the 63rd birthday of Shaykh-ul-Islam Dr Muhammad Tahir-ul-Qadri. The seminar was attended by a large number of women.
The proceedings of the seminar got underway formally with the recitation of the Holy Quran followed by Naat. Ms. Maryam Aslam conducted the programme. The President of Minhaj-ul-Quran Women League presented the welcome address in which she thanked the participants for sparing their time to attend the programme. Mrs. Razia Naveed, central Secretary General of MWL, was the guest of honour at the occasion. The women belonging to various walks of life were in attendance. The purpose of the seminar was to convey Dr Tahir-ul-Qadri's message to the people.
In her talk, Mrs. Razia Naveed appreciated MWL Gujranwala for its marvelous role in making MQI and PAT events successful through their active participation from December 23 to May 11. She listed the achievements of MWL and said that these successes were owed to their dedication and commitment. She said that the dream of real change could not be fulfilled without reforming the system of elections and politics. She said that the corrupt system protected the interests of the moneyed classes to the detriment of the poor.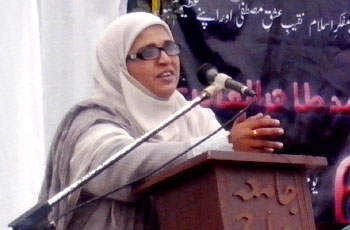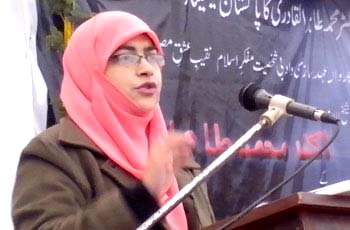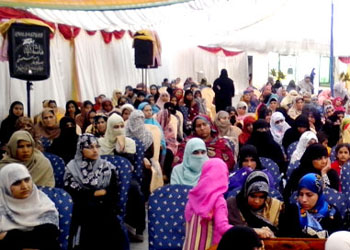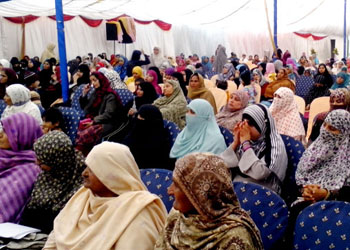 MWL Secretary General said that Dr Tahir-ul-Qadri had given call against the corrupt and exploitative system. She said that he gave 'Azan' of revolution by holding mega events such as huge public meeting on December 23 and historic Long March on January 14, 2013, adding that the prayer of ten million people was left to be established for which efforts were being made. She asked the people to raise their voice against the corrupt system and strive peacefully and democratically for its change.
Mrs. Atiqa Chaudhry, former President MWL Gujranwla, Ms. Zakia Nasir, Managing Director Zarri-Tarrqati Bank Limited, Aasima Ehsanullah, Beacon House School System, Humaira Iqbal Advocate, Mrs. Riffat Tahira, Principal Garrison School, and Mrs. Salma Parvenn, Principal Government Girls School, also threw light on various aspects of struggle, services and contributions of Dr Tahir-ul-Qadri. Shields were distributed among the best performing workers of MWL Gujranwala at the end. The ceremony concluded with the vote of thanks by Mrs. Nasreen Aslam, Secretary General of MWL, Gujranwla.