Farid-e-Millat Seminar 2010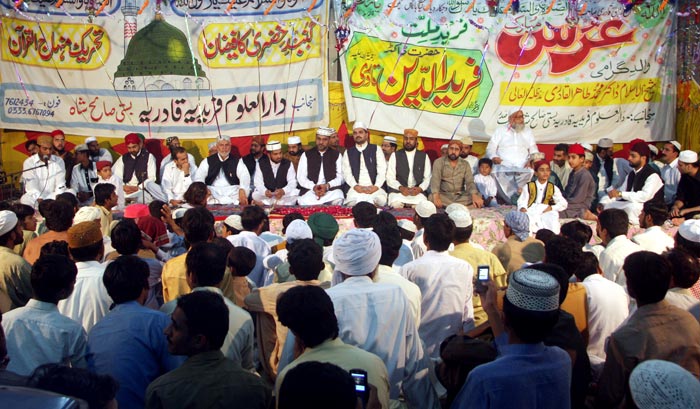 The death anniversary of the venerable father of Shaykh-ul-Islam Dr Muhammad Tahir-ul-Qadri Dr Farid-ud-Din Qadri, was observed in Jhang. A grand Farid-e-Millat Seminar was organized under the banner of Minhaj-ul-Quran International which was presided over by Pir Khalil-ur-Rehman Chishti.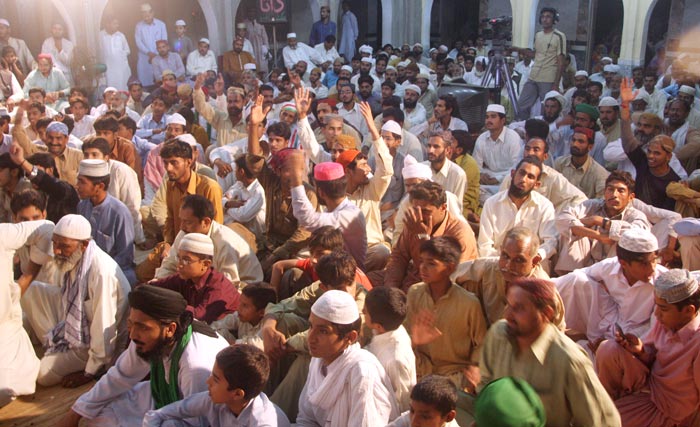 Acting Secretary General of MQI Sheikh Zahid Fayyaz, G.M. Malik, Anwar Akhtar Advocate, Rana Muhammad Idrees Qadri, Raja Jamil Ajmal, Jawad Hamid, Aqil Malik, Maqsood Ahmad, Mian Zahid Islam attended the seminar. Sibghatullah Qadri, Qudratullah Qadri, Shafqatullah Qadri and Qazi Qadeer were the hosts of the ceremony. They welcomed the guests on their arrival in Jhang.
The proceedings of the seminar got underway with the recitation from the Holy Quran followed by Naat which renowned Naat Khawan Irshad Azam Chishti presented.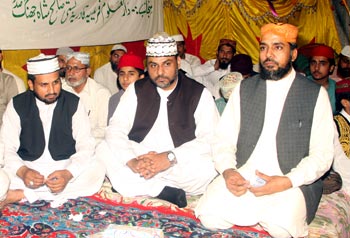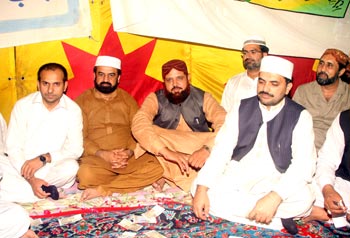 Addressing the participants of the seminar, Pir Khalil-ur-Rehman Chishti said that it was the prayer of Dr Farid-ud-Din Qadri that Allah blessed the Muslim Umma with Dr Muhammad Tahir-ul-Qadri. He imparted excellent moral and spiritual training to his son and prepared him for the challenging role of guiding the Umma in times of turbulence and crises.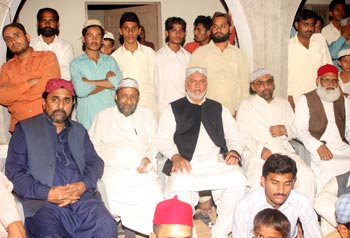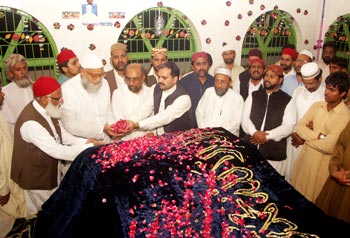 Acting Secretary General Sheikh Zahid Fayyaz said that Farid-e-Millat was a great Sufi of his time who attained to higher station in piety. His prayer was instrumental in giving the personage of Shaykh-ul-Islam to the Muslim world. Farid-e-Millat taught that we should strengthen our souls to fight off the evils of ill-commanding self.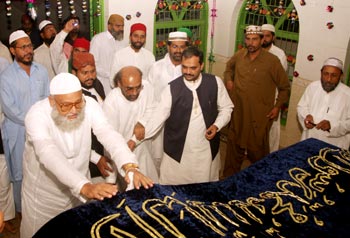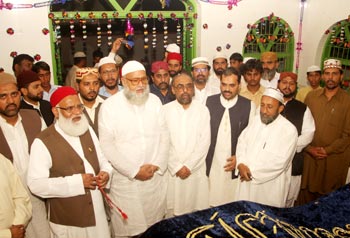 Allama Rana Muhammad Idrees Qadri said in his speech that the credit of Shaykh-ul-Islam's spiritual, scholarly and religious services goes to Dr Farid-ud-Din Qadri. He said that MQI is working for the cause of global peace, harmony and dialogue in the world and it is because of his prayers that his illustrious son has championed these causes in the world and allayed the allegations of terrorism and extremism leveled against Islam. He is the sign of light in darkness.
Sayyid Farhat Hussain Shah said in his address to the participants that Dr Farid-ud-Din worked for the promotion of spiritual values in the society. He was a multi-dimensional person who dedicated his entire life to learning knowledge. He was a great lover of the Holy Prophet (pbuh). It is the result of his excellent training that Muslim Umma has been blessed with such a leader as Shaykh-ul-Islam.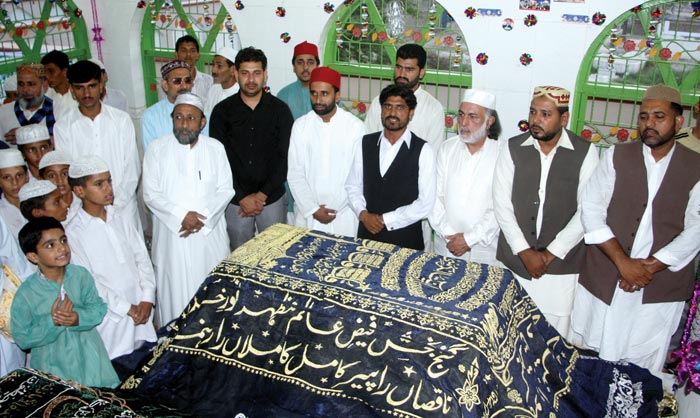 Quran Khawani and Fateha were held for Dr Farid-ud-Din Qadri in the seminar. A large number of pilgrims attended the seminar. The ceremony concluded on Dua.