Farid-e-Millat Caravan attends Urs of Dr Farid-ud-Din Qadri (RA)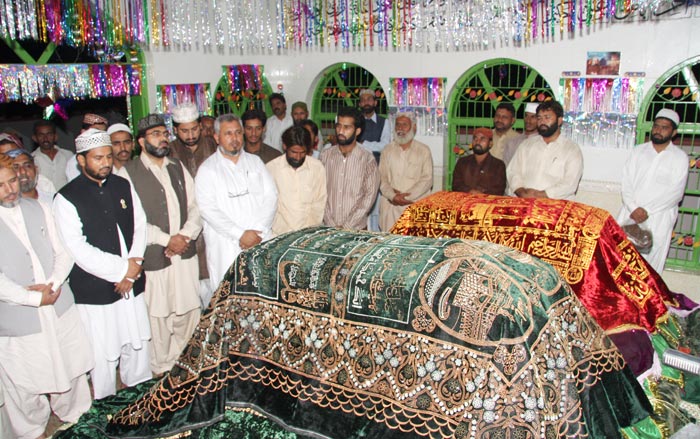 The Directorate of Events Management Minhaj-ul-Quran International arranged a Farid-e-Millat Caravan to mark the occasion of annual Urs of Farid-e-Millat Hazrat Dr Farid-ud-Din Qadri. The caravan left for Jhang City from the Central Secretariat Lahore on October 6, 2009. It consisted of 12 vehicles and was led by Muhammad Jawad Hamid, Nazim of the Directorate. Central naib Nazim-e-Ala Allama Rana Muhammad Idrees Qadri led a special prayer on the occasion. A large number of people also left for Jhang to attend the Urs.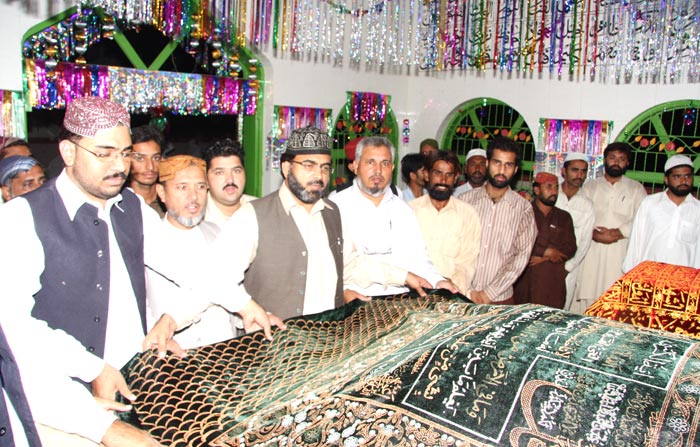 The following people were part of the Caravan:
On reaching Jhang, the Caravan was received by Sahibzada Sibghatullah Qadri, Sajjada Nasheen of the Farid-e-Millat Shrine, Hafiz Abdul Qadeer and other local workers of MQI. The participants of the Caravan then visited the shrine and paid their respects. They laid floral wreath on the grave. A short Mehfil-e-Durood-o-Naat was held on the shrine.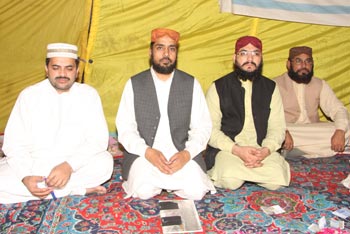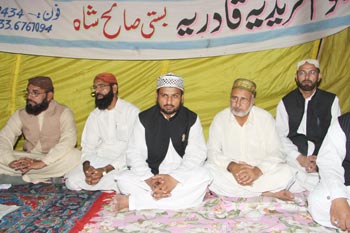 Sahibzada Sibghatullah Qadri led the special prayer. He also entertained the guests. After the dinner, Isha prayer was offered followed by the proceedings of Urs. Qari Ghulam Abbas and Qari Khalid Hameed Kazami recited the verses from the Holy Quran. The students of Dar-ul-Uloom Faridia recited Qaseeda Burda Shareef. Shahzad Brothers, Irshahd Azam Chishti, Mian Sarwar Siddiq, Minhaj Naat Council, Zaheer Bilali Brothers, Amjad Ali Bilali Brothers, and Muhammad Afzal Noshahi recited the Naat. Allama Rana Muhammad Idrees Qadri and Allama Ijaz Malik threw light on the life and contributions of Hazrat Farid-e-Millat. Hafiz Abdul Qadeer, principal of Jamia Faridia, conducted the proceedings of the programme.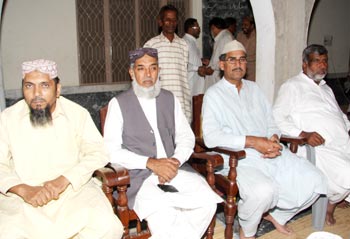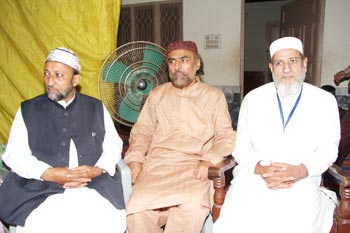 The participants experienced unique states of spiritual feelings during the course of the programme. All participants including male and female were in tears. Sahibzada Sibghatuallh Qadri thanked the participants of the Caravan for taking part in the Urs proceedings. The copies of Irfan-ul-Quran were also distributed among the participants through a draw. Sayyid Farhat Hussain Shah led the concluding prayer.