Dr Hassan Mohi-ud-Din Qadri visits Jhelum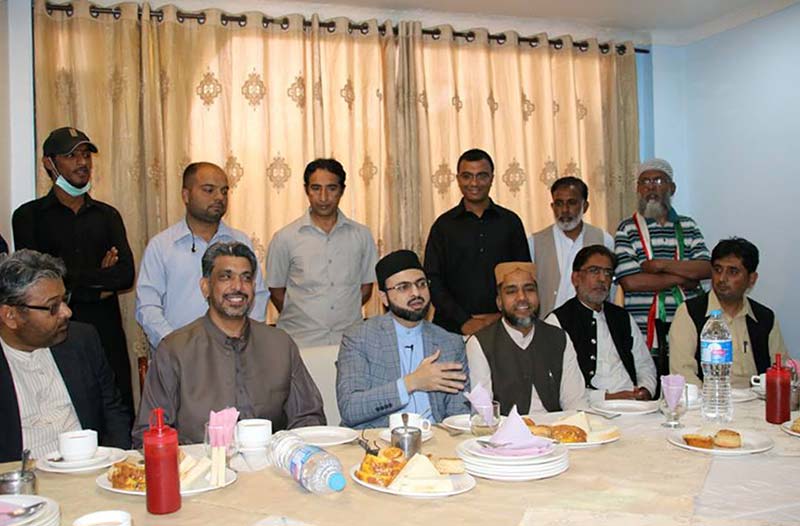 During his tour of Azad Kashmir, MQI Supreme Council Chairman Dr Hassan Mohi-ud-Din Qadri visited different cities and held meetings with the workers of the party. He had a stopover at Jhelum, Mirpur, Muzaffarabad and other areas and the people belonging to various walks of life called on him during his stay in these areas. Fayyaz Warraich, Rana Muhammad Idrees, Syed Ibrar Sarwar Shah, Zafar Iqbal Tahir, and Allama Jamil Ahmad Zahid also accompanied the Chairman of the Supreme Council.
The workers and leaders of MQI and PAT Jhelum warmly received their leader when he reached the city. There he addressed an organizational gathering in which he said that the enemies of Islam are exploiting and benefitting from the internal differences in the Muslim world. He said that it is due to internal divisions that the Muslims in Palestine, Kashmir, Syria, Yemen, Afghanistan and Iraq continue to face insurmountable challenges. He said that we would have to learn our lesson from the example of Islamic brotherhood.
The organization gathering was attended by the workers and members of PAT, MYL, MSM, MWL and MQI in large number.