Quranic Encyclopedia launched in Jhelum

The inaugural ceremony of the 8-volume Quranic Encyclopedia compiled by Shaykh-ul-Islam Dr Muhammad Tahir-ul-Qadri was held on February 2 in Jhelum under the banner of the Minhaj-ul-Quran International Jhelum. MQI President Dr Hussain Mohi-ud-Din Qadri was a special guest on the occasion. Those who addressed the ceremony included MPA Yawar Kamal, MPA Sabreena Javed, Prof Saleem Ahmad, Allama Rana Muhammad Idrees, Asmatullah Qadri, Prof Qudratullah Sialvi, Syed Ibrar Hussain Shah and Safia Riffat. A large number of people from different walks of life, including religious scholars, office bearers of MSM, MYL, and MWL, and leaders of lawyers' community and civil society organizations also attended the ceremony and appreciated the scholarly effort.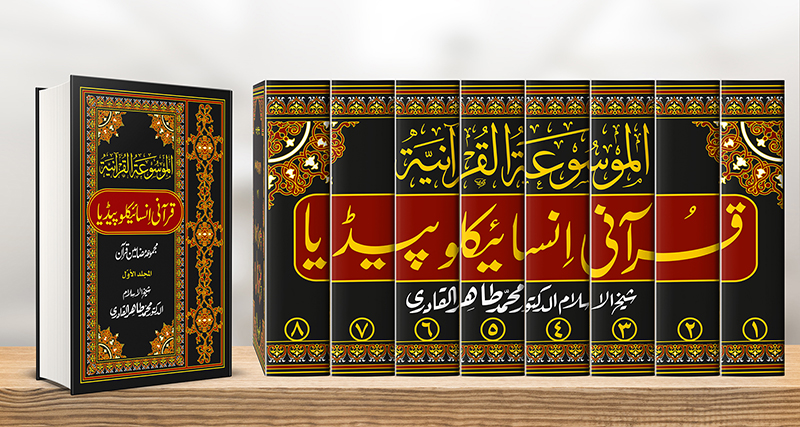 Addressing the inaugural ceremony, Dr Hussain Mohi-ud-Din Qadri said that knowledge without good deeds is of no use. He said that the holy Quran offers us guidance and the way to salvation. He said that pollution of sectarianism has hurt Islamic message of peace, love and knowledge. He said that the MQI is spreading the universal message of Islam based on love and reform of our lives to every nook and corner of the world.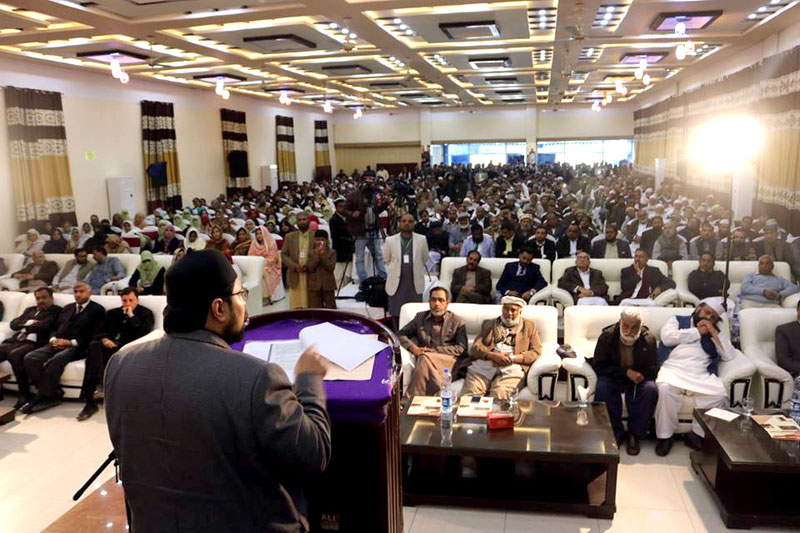 Talking to media after the ceremony, Dr Hussain Mohi-ud-Din Qadri said that the new PTI government is working on several fronts with sincerity. He said that the previous government left many political, administrative, and economic crises behind and the present government should get a full opportunity to work as per its mandate. He, however, added in the same breath that the reservations of the common man regarding hike in prices of electricity, gas and eatables are justified. He urged the government to undertake immediate steps to curb and control price hike. He said that the best of minds should be gathered to advise the government on tackling economic challenges.
MPA Yawar Kamal said that Dr Tahir-ul-Qadri and his workers represent love and peace. He described the Quranic Encyclopedia as the greatest service of Islam. MPA Sabreena Javed said that Dr Tahir-ul-Qadri is an asset of Islam and Pakistan, adding that he is an identity of Islam and our homeland throughout the world. He said that he has particularly been focused on character building of the youth and it is not less than a Jihad.
Prof Saleem Ahmad said that Dr Tahir-ul-Qadri rendered exemplary services for promotion of knowledge in his 68 years. His work on promoting the Quranic and Hadith sciences is a hugely scholarly contribution.
Dr Hussain Mohi-ud-Din Qadri congratulated the MQI Jhelum on successfully arranging the inaugural ceremony of the Quranic Encyclopedia.