MQI Multan holds 'Ambassador of Peace' Seminar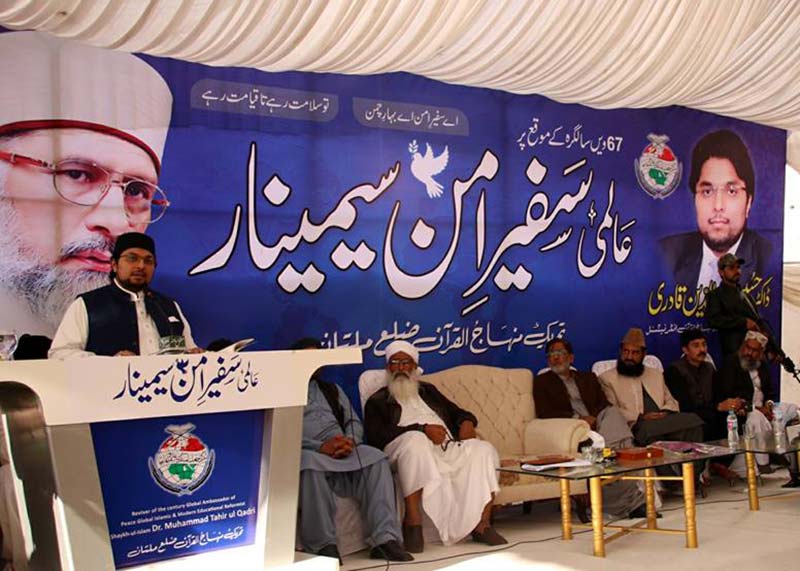 'International Ambassador of Peace' Seminar was held on Feb 24, 2018 under the banner of MQI Multan in which MQI President Dr Hussain Mohi-ud-Din Qadri was the guest of honour whereas Makhdoom Pir Zawar-ul-Hassan Chishti presided over the Seminar. Sardar Shakir Mazari, Ch Fayyaz Warraich, Ch Irfan Yousaf, Zubair A Khan, Rao Muhammad Arif Rizvi, Makhdoom Shahbaz Hashmi, Yasir Irshad, Ch Qamar Abbas Dhool, Major (r ) Muhammad Iqbal Chughtai, Malik Yasir Sadiq Advocate, Allama Saeed Ahmad Farooq and scores of others attended the event.
Addressing the seminar, Dr Hussain Mohi-ud-Din Qadri said that if those who attacked the law regarding the finality of the prophethood were not punished, similar incidents will continue to take place in future as well. He said that such elements remain on the lookout for their nefarious designs. He said that ideological terrorists are occupying top positions and their agenda is to render the intellectual foundations of this country hollow by attacking the faith of the people of Pakistan. He said that it is unfortunate that the ruling party happens to be the facilitator of such elements.
Dr Hussain Mohi-ud-Din Qadri said that MQI is a global organization working for revival of the faith, correction and reform, promotion of peace and knowledge. He said that the workers of the MQI are fulfilling their religious, moral and national duties to eliminate terrorism, militancy and extremism and protection of the faith. He said that Dr Tahir-ul-Qadri has generated research material in such a large quantity that no ideological terrorist can succeed in misleading the Muslims anymore. He said that the members of the Muslim community can proudly share the narrative of the MQI, a movement of love, knowledge and peace. He said that the protection of religious values and dignity of Pakistan is part of our faith.
District President Yasir Irshad welcomed Dr Hussain Mohi-ud-Din Qadri on his arrival in the city of the saints. He said that the services of Dr Tahir-ul-Qadri for promotion of peace are being recognized globally. A cake was cut at the conclusion of the seminar. A large number of people belonging to different walks of life attended the programme.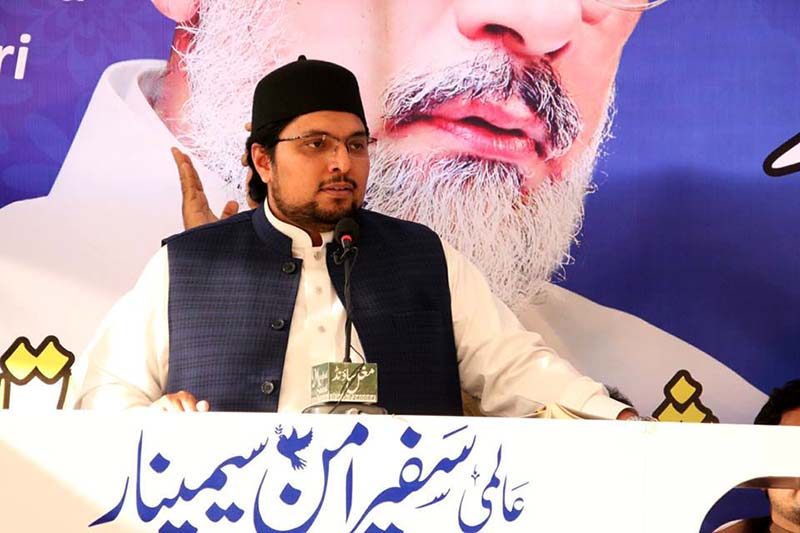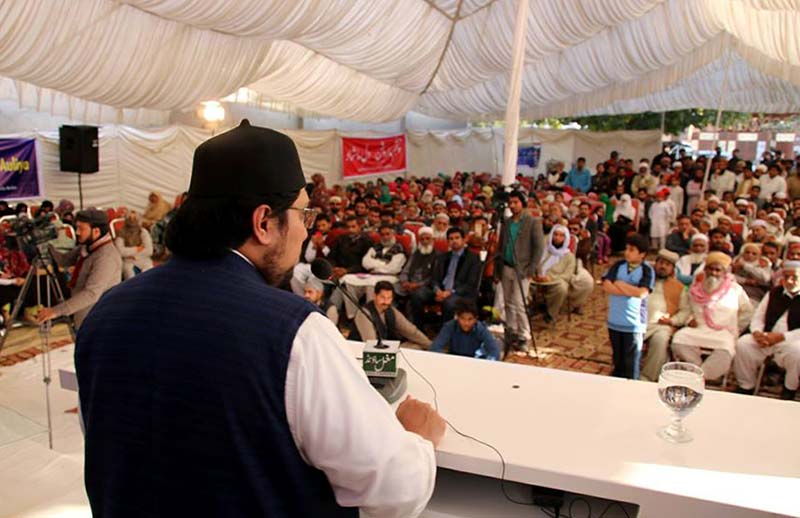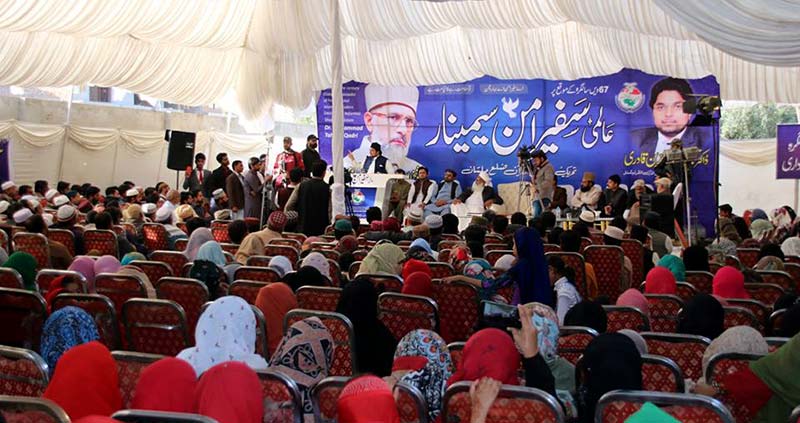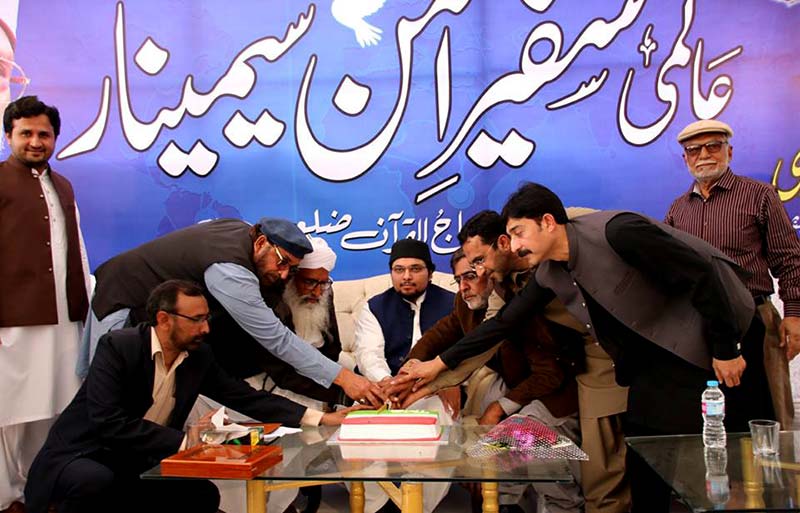 خطاب ڈاکٹر حسین محی الدین قادری