Calling the oppressor out is Hussaini thought: Sardar Shakir Mazari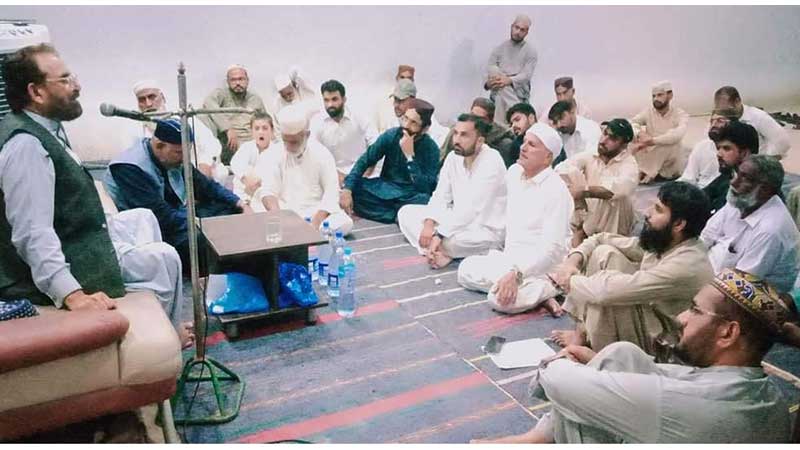 MQI leader Sardar Shakir Mazari has said that supporting the oppressed and calling the oppressor out for their cruelty is Hussaini thought and way of life. He said that Hazrat Imam Hussain (RA) challenged Yazid, the worst oppressor of his time, when he trampled upon Islamic teachings. The message of the great Imam's supreme sacrifice is that when it comes to protecting the basis of the faith, then one should let go of any expediency and stand up to the forces of oppression. He said the followers of the Imam (RA) can never strike a compromise with oppression.
Sardar Shakir Mazari made these remarks while addressing Syedna Imam Hussain (RA) Conference in Multan the other day. He said that love for the Holy Prophet's (PBUH) is the sign of faith, adding that our beloved Prophet (PBUH) had immense love for Hazrat Imam Hussain (RA) and Imam Hassan (RA). He said love for both the revered brothers is in fact love of the Holy Prophet (PBUH). He said that Shaykh-ul-Islam Dr. Muhammad Tahir-ul-Qadri has spread the message of Hazrat Imam Hussain (RA) all his life. He has played a leading role in forging unity in the ranks of the various schools of thought and provided them a platform for exchange of views.
Those present on the occasion included Javed Ashraf Warraich, Ahmad Qureshi, Shabbir Nawaz Khaira, Ihsan Saeedi, Rao Muhammad Jamil, Prof Sohail Hussain, Sajjad Naqashbandi, Rao Azmat and others.