MWF (Wah Cantonment chapter) organizes congregational marriage ceremony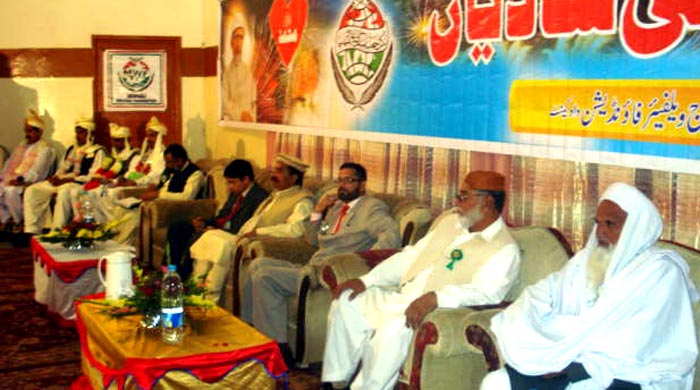 On February 27, 2011, a ceremony of congregational marriages was held in Wah Cantonment under the banner of Minhaj Welfare Foundation, which was presided over by Iftikhar Shah Bokhari, director of MWF. General (r) Abdul Qayyum, former chairman of Pakistan Steels Mills and renowned analyst, was the guest of honour on the occasion.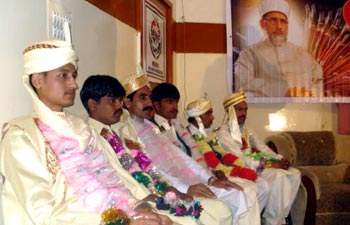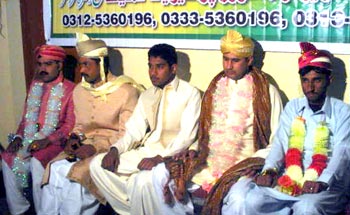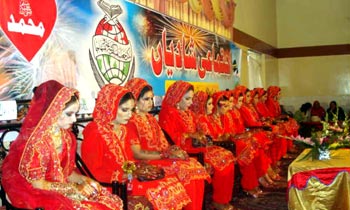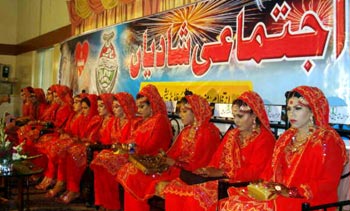 Pir Aftab Shah, Pir of Ghamghol Sharif, Baber Mahmood Chaudhry, president of MYL, Raja Sajid Mahmood, vice nazim of Punjab, Anaar Khan Gondal, Haji Liaqat, Secretary General of MWF Wah Cantonment, Sajjad Ahmad Saqi, Prof Abdur Raheem, Allama Maqsood Ayub, Ms Mughal, Ms Naeem, Athar Hameed, Maqsood Ahmad, Deen-ul-Haq Baghdadi, and Saghir Khan were also present among the distinguished guests.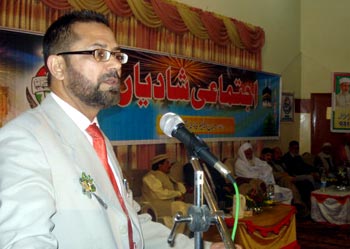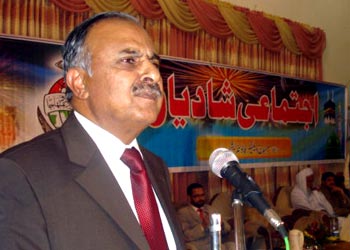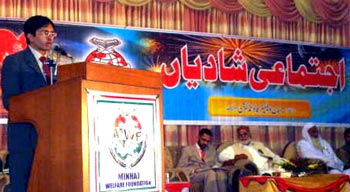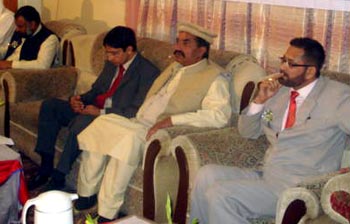 The formal proceedings of the ceremony got underway with the recitation from the holy Quran followed by Naat. Separate seating arrangements were made for male and female guests on the occasion. Rose petals and flowers were showered on the respected guests and members of the marriage processions on their arrival. The guests were conducted to the venue before the start of the formal proceedings where dowry for brides was placed.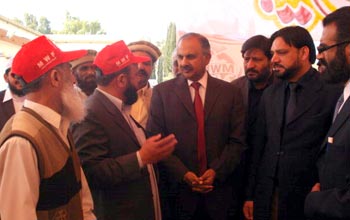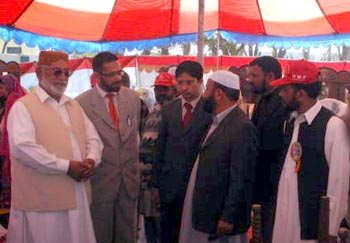 Speaking on the occasion of congregational marriages, Iftikhar Shah Bokhari said that it has become next to impossible for poor parents to marry off their daughters in view of the price hike and skyrocketing inflation. He said that on the directions of Shaykh-ul-Islam Dr Muhammad Tahir-ul-Qadri, MWF has so far successfully organized 537 mass marriages. He said that Shaykh-ul-Islam has declared the brides as his daughters who are married off in the ceremonies arranged by MWF. He said that MWF bears all expenditures including those of marriage feast, and bridal gifts which normally amount between one lakh and one and half lakhs.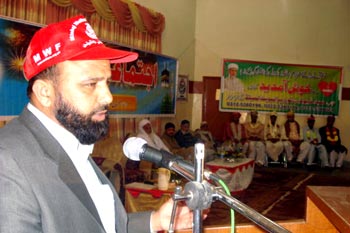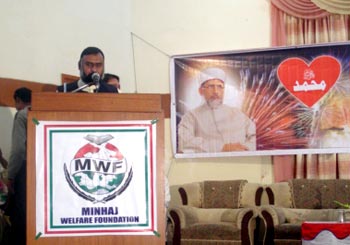 In his speech to the ceremony, General (r ) Abdul Qayyum, who is also president of Empowerment Association for Citizens, said that arranging for the marriages of the poor sections of society is a great work because marrying off a daughter has become a difficult task for parents in today's world. He said that the welfare services being rendered by MWF under the leadership of Dr Muhammad Tahir-ul-Qadri do not find their match anywhere else. He said that such noble charities as MWF need to be supported and encouraged to play their positive role in the society.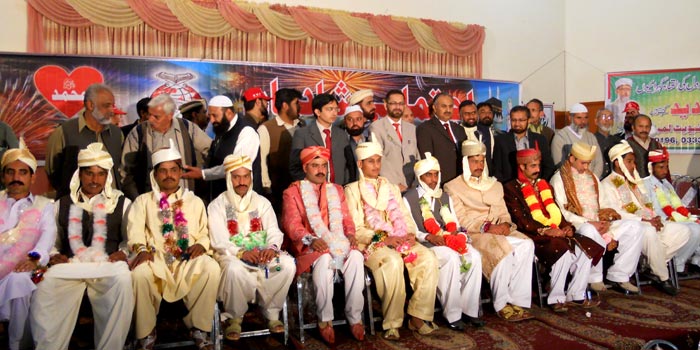 Baber Mahmood Chaudhry, president of MYL, said that Islam is a complete code of life and it has given privileged status to woman in every relationship, as a mother, daughter, sister and wife. But unfortunately, woman is not being given the status which she rightfully deserves in accordance with the principles of Islam. He blamed illiteracy, poverty, and class-based political structure as being responsible for the narrowed role for women in society. He paid glowing tribute to Shaykh-ul-Islam Dr Muhammad Tahir-ul-Qadri who launched this noble campaign of helping the helpless through various welfare oriented initiatives.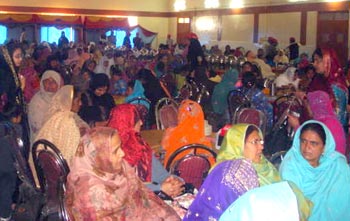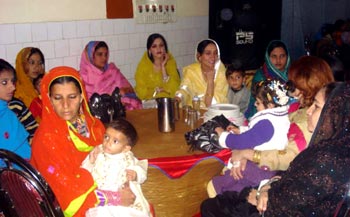 Raja Sajid Mahmood, Sajjad Ahmad Saqi, and Prof Abdur Raheem also spoke on the occasion and appreciated the services of MWF. About 1000 guests were served marriage feast after Nikkah and prayer. The representatives from electronic and print media were also present to cover this event. The management thanked them for their cooperation.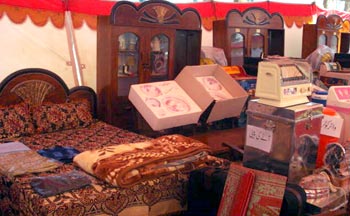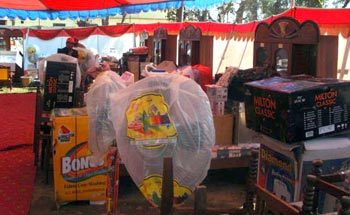 The bridal gifts by Shaykh-ul-Islam Dr Muhammad Tahir-ul-Qadri for each bride included colour TV, iron, washing machine, sewing machine, pedestal fan, suit case, double bed, double bed mattress, blankets, pillows, tables and chair, water cooler, dinner set, cutlery set, tea set, Irfan-ul-Quran, Al-Minhaj-us-Savi, prayer mat, heater, jug, pale, show case, juicer machine, jewelry set and rupees five thousand as cash gift.