MWF distributes keys of houses & cheques among Flood victims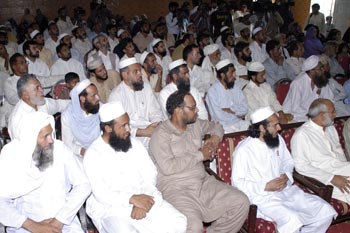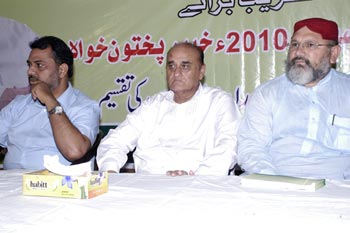 A splendid ceremony to distribute cheques and keys of constructed houses to the flood victims was held in the Rawalpindi Press Club under the banner of Minhaj Welfare Foundation. The keys of 110 houses and cheques were distributed among the flood affectees who belonged to Kyber Pukhtankhawa. 37, 55 and 184 houses have been built in Sindh, Balochistan and Punjab respectively.
Besides this, 508 houses have also been repaired. In total 784 houses were build and repaired. Schools and Mosques have also been repaired in ten cities.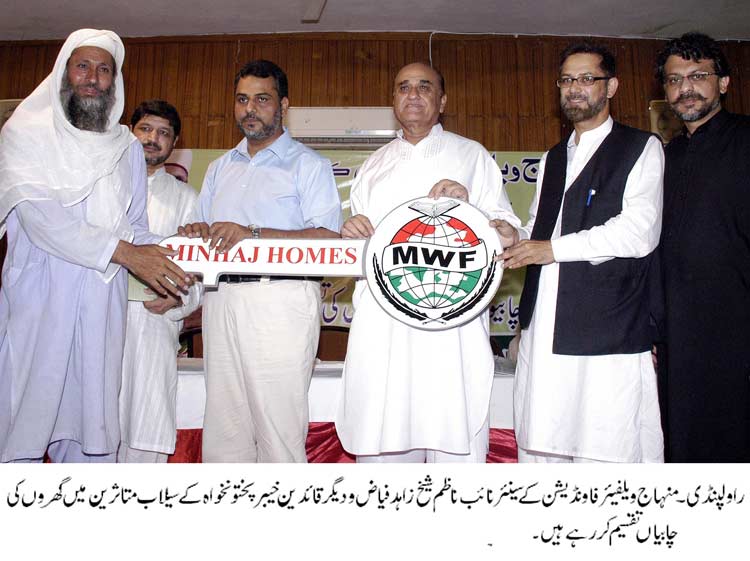 These views were expressed by Sheikh Zahid Fayyaz, senior Deputy Secretary General in his speech in the ceremony. MWF's Director Iftikhar Shah Bokhari, Sajid Mahmood Bhatti, Amir Khyber Pukhtankhawa Mushtaq Suharwardi, Rana Fayyaz Ahmad Khan, Mian Iftikhar Ahmad, Shahmeem Ahmad Numberdar and other district leaders were also present on the occasion.
Sheikh Zahid Fayyaz said that with the onset of floods on July 28, 2010, Minhaj Welfare Foundation started its rescue activities for the flood affectees with the establishment of tent settlements in Akora Khattak and Noushahra. Those stranded in waters were rescued through emergency service in the first phase and they were settled in the temporary settlements in the second phase. 21 tent settlements and 28 relief camps were constructed throughout the country in which 11,825 people were housed. He said that eatables and other necessary items were provided through 339 trucks by MWF, which came from all over Pakistan. More than 13350 workers of MWF worked hard day in and day out for the rehabilitation of the flood affectees.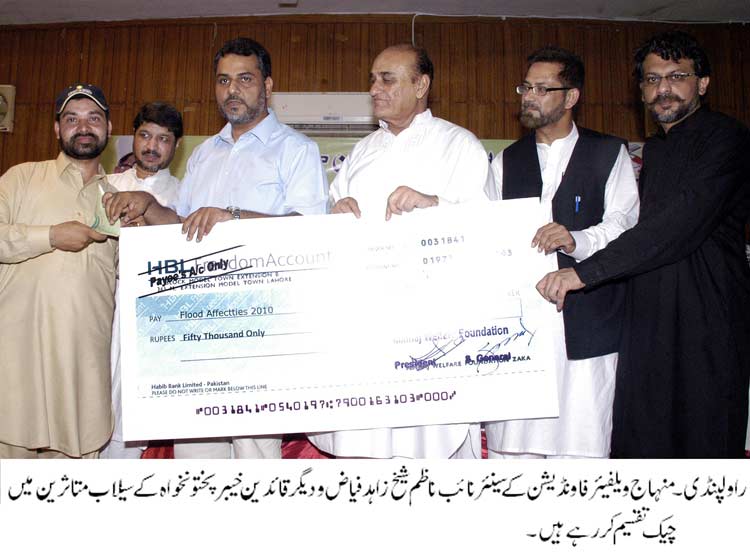 He said that Shaykh-ul-Islam Dr Muhammad Tahir-ul-Qadri cancelled the annual event of Itikaf, which has been held under the banner of MQI for last 20 years. He ordered the hundreds of workers and affiliates of MQI to spend their twelve days including three days of Eid with the flood victims and work devotedly for their complete rehabilitation. He told that 70,000 people were given medical relief in 125 medical camps established by MWF and Minhaj Ambulance Service continued to operate in ten cities round the clock. A team of 500 doctors, nurses and para-medical staff took part in the medical activities.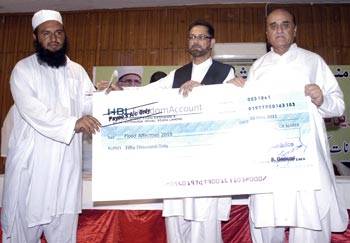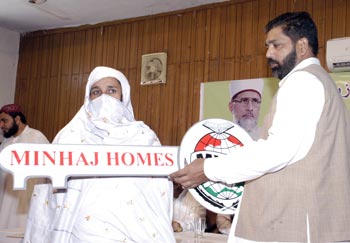 In his speech, Iftikhar Shah Bokhari, Director of Minhaj Welfare Foundation, said that ration was provided to 3700 families for four months and the workers of MQI celebrated Eid-ul-Adha in 29 flood affected cities and distributed the meat of sacrificial animals among the flood victims. He said that the rehabilitation work of the flood affectees continues in the third and final phase. He added that the resident of Minhaj Tent Settlements in Noushahra and Akora Khatak were given a cash amount of 12.2 million rupees for the repair of their damaged houses, while 12.7 million rupees were spent on the reconstruction and repair of 85 houses in Noushehra. Volunteers joined the residents in the construction and repair work.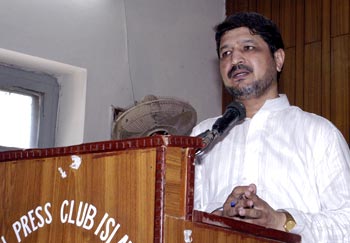 He told the audience that 5 million rupees were spent on the construction of 25 houses in Jamal Shah, Muzzafar Garh, while the construction of schools and Mosques continue in ten cities. He said that 45 girls belonging to flood affected families were married off and all expenditures were borne by MWF. He said that 15 hand pumps were also installed in the affected areas. "More than 302 million rupees have been spent on the overall rescue, relief and rehabilitation of the flood affectees," he concluded.