Shaykh-ul-Islam's efforts for interfaith harmony laudable: Advisor to PM on National Harmony
Sohail Ahmad Raza, Director of Interfaith Relations of Minhaj-ul-Quran International, held a meeting with Advisor to Prime Minister on National Harmony Dr Paul Bhatti and gifted him the fatwa of Shaykh-ul-Islam Dr Muhammad Tahir-ul-Qadri. The meeting took place in the office of the Advisor in Islamabad.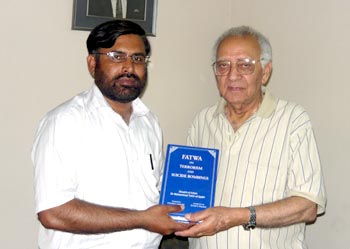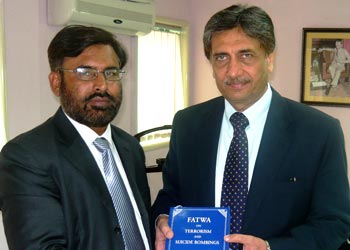 Dr Paul Bhatti appreciated the services of MQI in the promotion of interfaith dialogue and harmony in the world in general and in Pakistan in particular. He paid a rich tribute to Shaykh-ul-Islam Dr Muhammad Tahir-ul-Qadri for his excellent contributions to the cause of peace, harmony and interfaith dialogue. He said that the Fatwa authored by Shaykh-ul-Islam was a watershed in our efforts to expose the enemies of humanity who misused the fair name of their religions to justify their misplaced actions. He dubbed the Humanity for Peace Conference in Wembley Arena London as of huge significance in brining different faith leaders together under one platform.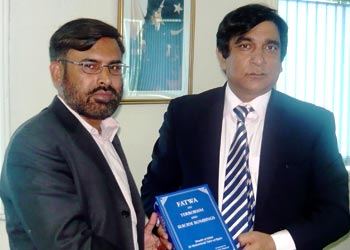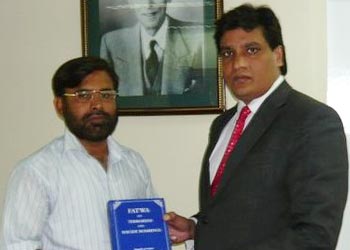 Sohail Ahmad Raza held separate meetings with Minister of State on National Harmony Akram Masih Gill and Federal Secretary Mr. Javed Iqbal Awan and gifted them Fatwa of Shaykh-ul-Islam. He also visited Christian Study Centre Rawalpindi and called on Dr Christine, Director of the Centre and Deputy Director Jennifer. He exchanged matters of mutual interest with them.