Interfaith moot held under Interfaith Council
International Interfaith Council organized a seminar in Islamabad in which different faith and community leaders participated. Sohail Ahmad Raza, Director of Interfaith Relations, represented Minhaj-ul-Quran International in the seminar.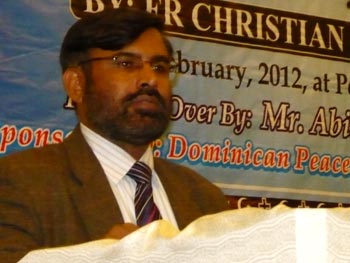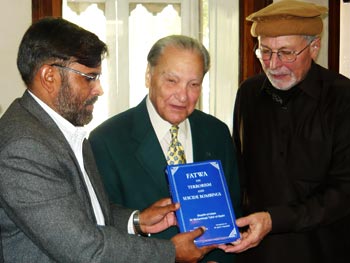 The distinguished participants of the moot included Dr Lewing, MP, Welldell, parliamentary secretary for multi-cultural affairs Canada, Mr. Anthony Tony Philips, Chief Assistant, Office of Joy Denial, MP Dawn valley east, Prof Christian Trall F.J., Frankfurt Germany, former Chief Justice of Lahore High Court Dr Javed Iqbal, Bishop of Lahore Bishop Alexander John Malik, Director Peace Centre Lahore Dr James Chunun, DG ICC Lahore Dr Abbas, Syed Zahid Hussain Bokhari, Minister of State Akram Masih Gill, President PSGOC Sardar Sham Singh, Hindu leader Dr Munnwar Chand, and other leaders.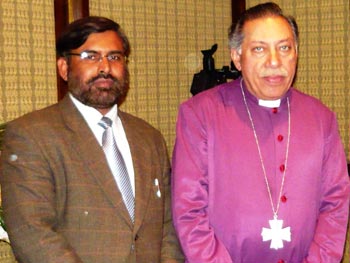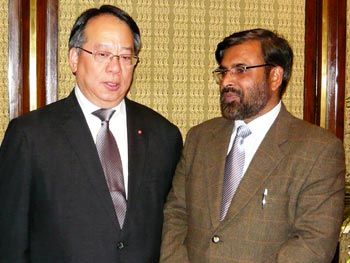 In his remarks on the occasion, Sohail Ahmad Raza said that there was a need to promote the idea of peace and love propounded by Shaykh-ul-Islam Dr Muhammad Tahir-ul-Qadri in order to save the world from scourge of terrorism and a prospect of clash of civilization. He said that Shaykh-ul-Islam was playing his appreciable role at the international forums highlighting the need of closing ranks and building bridges to promote peace and harmony in the world, which he believed was anti-thesis to the forces of extremism and militancy.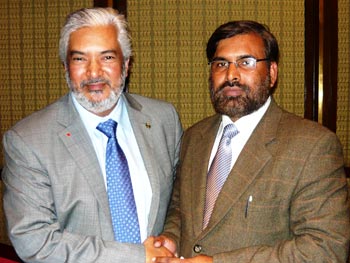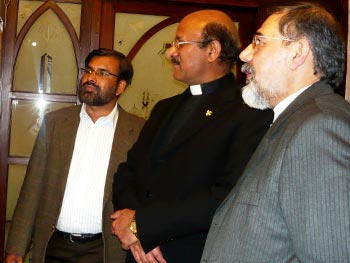 Raza referred to Humanity for Peace Conference as an example to prove his point. He said that recent Indian tour of Shaykh-ul-Islam was an important milestone as it went a long way in fostering the feelings of peace, brotherhood and respect for humanity. Dr Javed Iqbal presented Shaykh-ul-Isla's Fatwa to the German scholar on behalf of Director of MQI. The program concluded on a special prayer for global peace, harmony and brotherhood.