PAT not to contest elections under the illegally-constituted ECP: Dr Tahir-ul-Qadri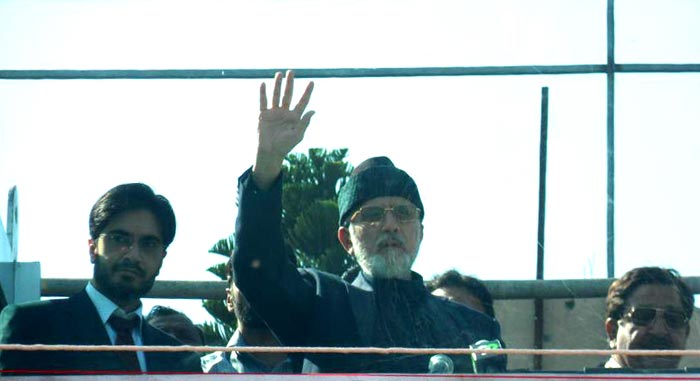 Dr Tahirul Qadri has announced that Pakistan Awami Tehreek (PAT) will not contest the upcoming general elections.
At the end of his address at a rally in Liaquat Bagh, Rawalpindi, Dr Tahir-ul-Qadri said that the PAT would hold peaceful sit-ins on the polling day at across the country.
Dr Tahir-ul-Qadri further said that the electoral reforms promised to him were not fulfilled, so he was not willing to become part of the current corrupt political system.
ARY News: Dr Tahir-ul-Qadri Addressing a public rally - I

ARY News: Dr Tahir-ul-Qadri Addressing a public rally - II

Earlier, Dr Qadri reiterated the Election Commission of Pakistan (ECP) was not formed under article 213 of the constitution, adding that the commission should be impartial.
Assailing the integrity of the ECP, Dr Tahir-ul-Qadri said the commission was deaf, dumb and equally involved in all sorts of corruption.
The TMQ leader said he was elected member parliament in 2002 and resigned in 2004, adding nothing was being done in the national assembly for the welfare of masses, therefore, he launched campaign for change and awareness in people.
Boosting the morale of the people, Dr Qadri said he was not disappointed with the future of Pakistan, and if given chance, would pay back all debts of the country.