MWL Rawalpindi gets new team
On February 24, Minhaj -ul- Quran Women League held a meeting in connection with restructuring MWL chapter at District Office located at Chandni Chowk, Rawalpindi. MWL workers from across the Rawalpindi City attended the meeting.
The meeting started with the recitation of the Holy Quran followed by a Naat in the honour of the Prophet (PBUH). In her opening remarks, Tahmina Qayyum welcomed the guests and thanked them for sparing time to attend the important meeting. She also briefed the participants about aims and objectives of the meeting.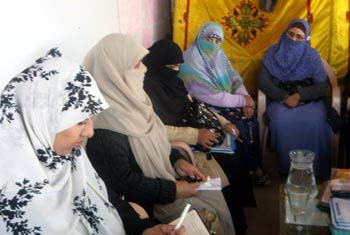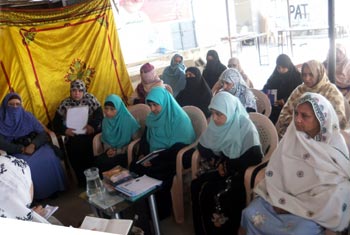 Every nominee was carefully scrutinized keeping in view her job description and suitability to perform if selected. After thorough and detailed consultations, the new body of MWL Rawalpindi was announced.
President Tehmina Qayyum
Vice President Ayesha Nadeem
Secretary General Gull e Rana
Deputy Nazima Abida Hareem
Secretary Dawat Mazhar Naheed
Deputy Secretary Dawat Abdullah Yousaf
Secretary Training Samia Ahmed
Deputy Secretary Training Amna Batool
Secretary Finance Zohra Jabeen
Deputy Secretary Finance Saidn BB
Secretary Information Sahira Saeed ul Hassan
Students Wing Secretary Halima Sadia
Speaking on the occasion, the newly elected Secretary General, Ms Gull e Rana, said that taking up new assignments was a challenge that required complete dedication, commitment and hard work. She said that women had a great role to play in the peaceful and democratic struggle for change in the country's electoral system. She further said that no nation could progress without taking its women along. She said that Shaykh-ul-Islam had great expectations from us and we should rise to the occasion through our contributions. She hoped that all new office bearers would put in their best efforts to promote message of MWL and Shaykh-ul-Islam.
The meeting concluded with prayers and best wishes.