'PTI, PAT workers obstructed to attend protest rallies'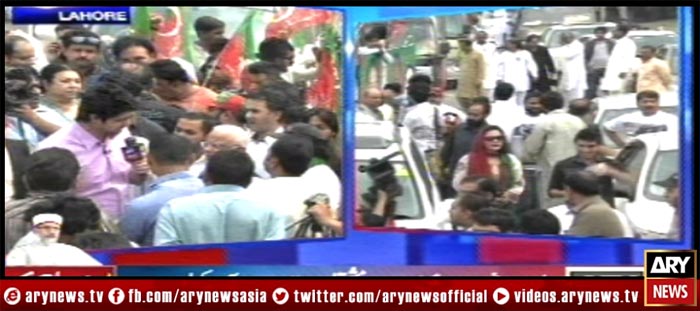 RAWALPINDI: As protest rallies of PTI and PAT are gaining momentum, both the parties are now accusing government of obstructing their party workers from reaching protest destinations in Islamabad and other cities, ARY News reported Sunday.

Punjab administration is apparently geared up to stop protest rallies entering Lahore and Islamabad from different cities.
PTI and PAT leaders said Punjab administration had placed containers on major thoroughfares that connect to protest locations.
Administration is Chakwal, Faisalabad, Sahiwal, Gujrat, Sargodha and Kasur have asked transporters not to lend their vehicles for the protests. PTI activists protested against the administration's move.
Meanwhile, police also arrested PAT leader Abdul Kareem and registered FIR against him.
Source: www.arynews.tv
Source : http://www.arynews.tv/pti-pat-workers-obstructed-attend-protest-rallies/