Police pounce at PAT workers at Koral Chowk; many hurt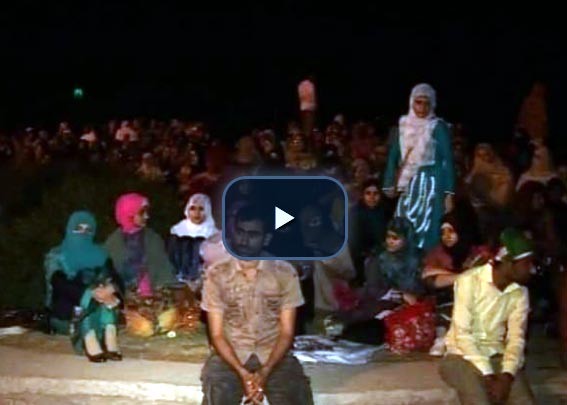 ISLAMABAD: The workers of Pakistan Awami Tehreek (PAT) who were peacefully staging a sit-in at Koral Chowk, have been dispersed by police in large number, who used teargas for the purpose, SAMAA reported Monday.
It should be mentioned here that the PAT workers including women and children were calmly sitting at Koral Chowk with several lying and most of the children sleeping, as they were denied permission to move towards Benazir Bhutto International Airport to welcome their leader Dr. Tahir-ul-Qadri.
Several PAT workers were wounded in the intense police action. Despite the presence of many ambulances on the scene, the PAT workers were seen taking their fellow protesters on foot to the hospitals.
Police are using rubber bullets to break up the sit-in demonstrators.
The PAT spokesman said the rulers are unable to comprehend the gravity of the situation, as they did not learn lesson from Model Town tragedy.
Condemning the police attack on citizens on different places including Koral Chowk, the PAT spokesman remarked that the despotic rulers set up example of worst torture on peaceful and calm demonstrators. –SAMAA
Source: http://www.samaa.tv