MSM Sargodha holds seminar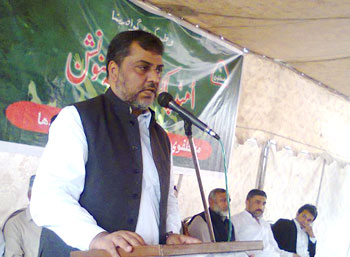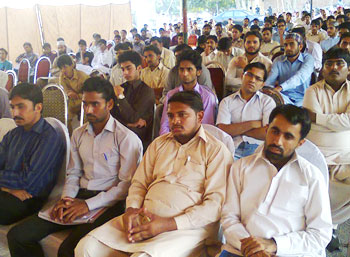 Mustafvi Students Movement, University of Sargodha, organized 'Umeed-e-Talba Seminar' on October 31 in Sargodha. PAT Central President Sheikh Zahid Fayyaz was the chief guest on the occasion. The proceedings of the seminar got underway with the recitation of the holy Quran followed by Naat. Chaudhry Irfan Yousaf, Central President of MSM, Razi Tahir, Central Vice President, Samar Abbas, Divisional Coordinator MSM, Khawaja Ahsan, District President MSM, Mubeen Malik, Tehsil President, Atif Shahzad Chaudhry, President MSM University of Sargodha, Ali Abbas Shah, President MSM Sargodha East, Hafiz Ahmad Bilal, President MSM Shahpur and a large number of students attended the seminar.
Addressing the seminar, PAT President Sheikh Zahid Fayyaz said that the student community was a backbone of any country. He said that it was regrettable that no government ever prioritized their well-being and development nor did it evolve planning to stop the brain drain which was hurtful to the future of the country. He said that due to lack of proper career planning, the potential of the youth and students was being wasted.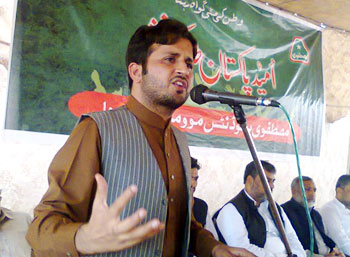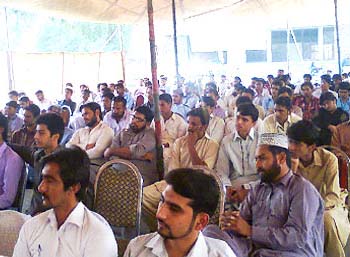 Sheikh Zahid Fayyaz said that MSM was busy in promotion of knowledge and peace under the leadership of Dr Muhammad Tahir-ul-Qadri. He said that our main objective was to rid Pakistan of blood sucking elitist political system that had also hit the students hard as well. He said that great hopes were pinned on the student community as they could change the destiny of the nation. He asked the students to organize themselves and take part in the peaceful and democratic movement for change, adding that destination of a prosperous Pakistan was not far away.
MSM Central President Chaudhry Irfan Yousaf said that MSM was an advocate of peace and was making efforts for promotion of knowledge. He said that MSM did not want to occupy any university rather it was endeavoring to win hearts and minds of the students.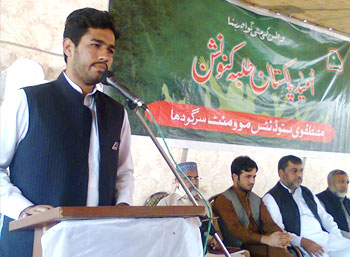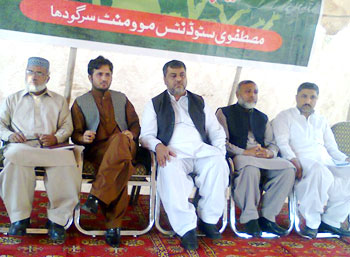 Razi Tahir, vice president of MSM, congratulated the office holders of MSM Sargodha on arranging a prestigious student seminar. He said that we were not the ones who would be swept away along the waves of time, adding that our eyes were fixed on our main objective and we stayed resolute and determined to achieve it. He said that no force would be able to stop us and we would continue to march till we accomplished our objective. The seminar ended with Dua for the country's progress, prosperity and peace.