MQI working to build character of young generation: Rafique Najam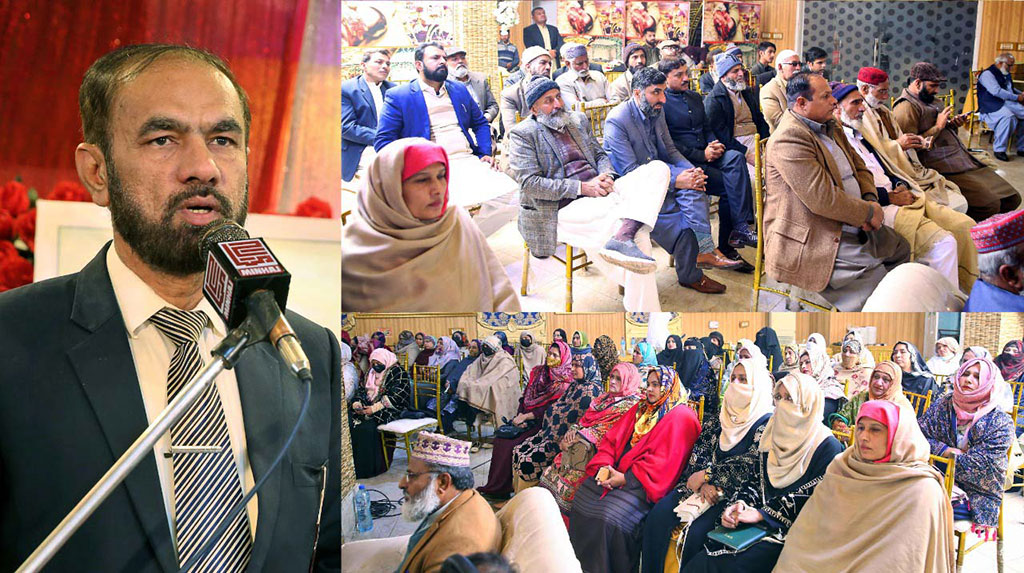 Naib Nazim-e-Ala Coordination Engineer Muhammad Rafique Najam has said that MQI is a movement working for the character building of the succeeding generations. He said that there is a dire need of the hour that we protect our faith, equip our children and youth with purposeful education, and take steps to spread the light of knowledge. He said that the treasure of knowledge and research work produced by Shaykh-ul-Islam Dr Muhammad Tahir-ul-Qadri is not less than a blessing for the coming generations that will continue to guide them and help them find answers to the complex questions. He said that Dr Qadri has given us an ideology by acting upon which we can make our homes and society hub of peace. He asked the people to join the mission of MQI to become agents of positive change in society.
Muhammad Rafique Najam made these remarks while speaking on the topic of a family advocating the Mustafvi mission under the banner of MQI Sargodha. He paid rich tributes to the Sargodha chapter for arranging such an innovative ceremony, which was attended by 96 families whose all members including women and children are playing their role in spreading MQI's message of love, peace and interfaith harmony.
Engineer Rafique Najam was also joined by his own family on the occasion. He said that the struggle of Dr Tahir-ul-Qadri is to protect our faith and reform our conduct. He said that it is our responsibility that we convey Dr Qadri's message to our youth and children. He said that we should make sure that our children get basic religious education, adding that the Directorate of Training and Dawah has launched several Quran learning classes throughout the country. He asked the parents to benefit from this unique facility for the religious education of their children.
District President Raja Ikramullah said on the occasion that the ceremony was attended by 96 families. He announced to hold a similar function soon in which 500 Tehreeki families will take part. District General Secretary Iqbal Kashif welcomed the honorable guests for making time to attend the event.