Congregational marriage Ceremony under a joint venture of MWF & Dar-ul-Ehsan Welfare Society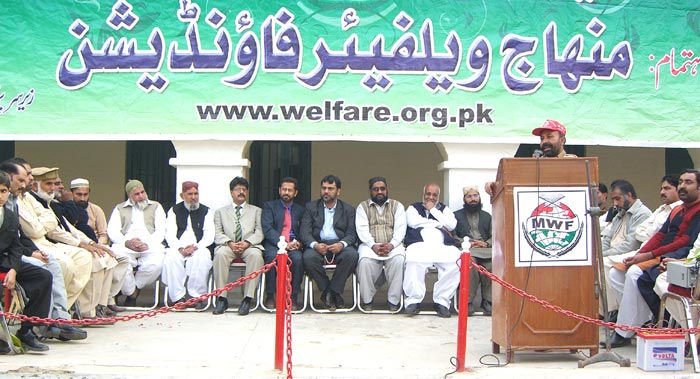 Minhaj Welfare Foundation & Dar-ul-Ehsan Welfare Society joined hands together to hold a mass marriage ceremony in Khanka Doagran where Sheikh Zahid Fayyaz, senior Deputy Secretary General of MQI, was the gust of honour. Iftikhar Shah Bokhari, deputy director of Minhaj Welfare Foundation, presided over the ceremony. Mian Habibullah, resident Editor of Daily Jinnah, Ijaz Ahmad, former provincial minister, Mubasher Ali Bhatti and other distinguished personalities from across different sections of society also participated in the ceremony. Haji Tariq Mahmood Ajiz was the host of the ceremony.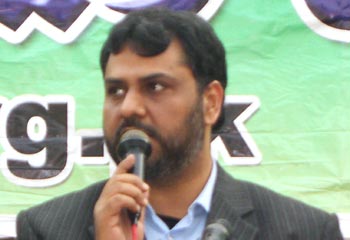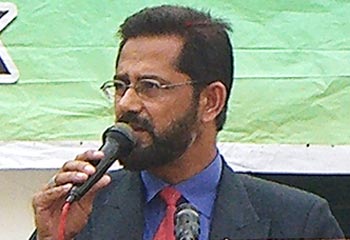 One of the highlights of the ceremony was a Christian couple. The formal proceedings got underway at 11 a.m. The local office-holders of MQI and Minhaj Welfare Foundation welcomed the guests upon their arrival at the venue.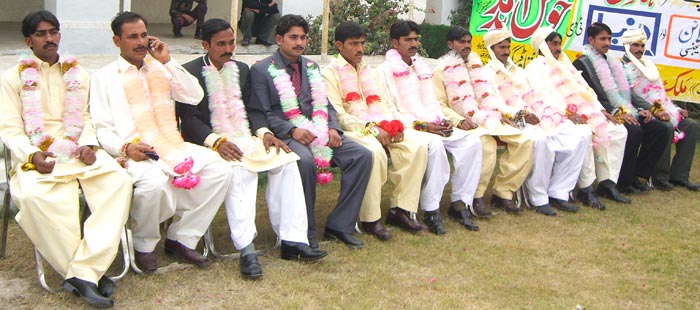 Addressing the ceremony, Sheikh Zahid Fayyaz said that the curse of dowry had worried the poor parents who were unable to marry off their daughters due to financial constraints. It is a matter of great irony that a sacred duty such as that of marriage has become burden on the parents. He said that Minhaj Welfare Foundation was arranging the mass marriage ceremonies across the country on the direction of Shaykh-ul-Islam Dr Muhammad Tahir-ul-Qadri.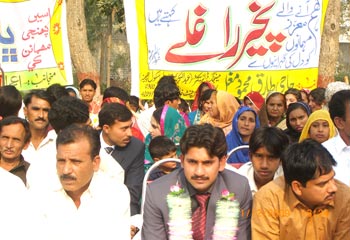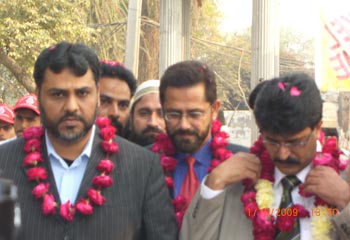 Sayyid Iftikhar Shah Bokhari said that MWF had so far arranged 452 marriages of daughters of the poor families. He said that 51 marriages were organized in Khanka Dogran for last five years and this would continue.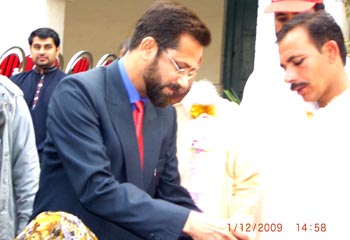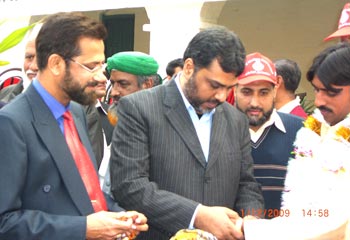 Nikah of the couples were solemnized separately whereas a Christian priest performed the religious rites for the Christian couple. Sumptuous food was served. Minhaj Welfare Foundation gifted a bridal package consisting of cash, necessities of life and other. The ceremony ended on Dua for the successful life of newly married couples.