Mahfil-e-Naat held to welcome Ramadan (Sialkot)
MQI Union Council of Aggoki chapter (Sialkot) organized a Mahfil-e-Naat to welcome the advent of holy month of Ramadan. Attended by hundreds of people, the programme was held at Bank Stop in the main bazar on July 17, 2012. Allama Noor Ahmad Noor (Norway) was the guest of honour while the distinguished audience included father of Allama Noor Ahmad Noor, Haji Mushtaq, Haji Mukhtar, Qazi Mahmood Ahmad Naqshbandi, Muhammad Rafique Mir, Sayyid Habib Shah, Mian Masood Advocate, and Dr Maqbool.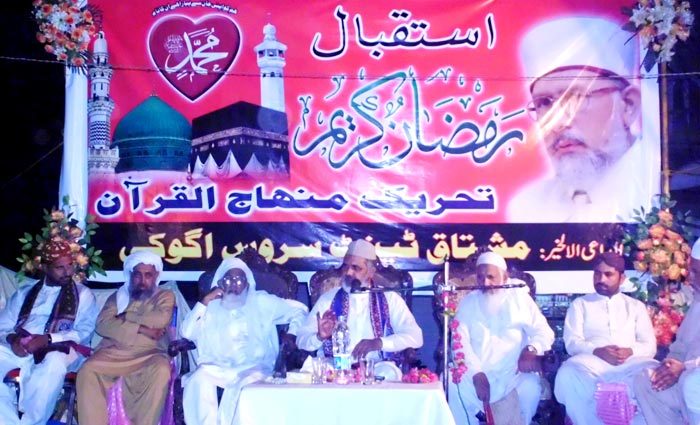 Qari Muhammad Bilal started the proceedings of the programme formally through Quranic recitation. It was followed by Naat which was recited by Muhammad Irfan. Muhammad Shamim Qadri and Muhammad Sohail Qadri conducted the proceedings of the programme. The audience gave a standing ovation to Allama Noor Ahmad Noor to welcome him at the central stage. Rose petals were showered on him and other guests. The sight was worth seeing. Muhammad Younish Sulehria made Allama Noor Ahmad Noor don Sindhi Ajarak as a token of respect on his arrival in Aggoki area. Ch. Khurram Shahzad delivered welcome address in which he thanked all guests including the guest of honour for attending the programme.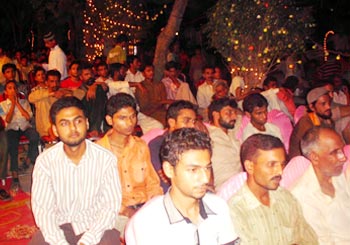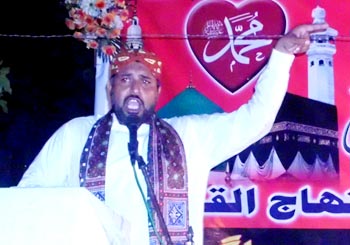 Allama Noor Ahmad Noor gave an argumentative talk on the blessings of Ramadan. He also dilated upon the topic of "Allah Almighty is seeing us". The participants were hugely moved by the spiritual talk of the guest speaker.
Qazi Mubashar Ahmad, Muhammad Shoaib Younis, Allama Hafiz Muhammad Husnain, Muhammad Luqman, Hafiz Muhammad Sohail and Hafiz Shamim Qadri accompanied by other people played central role in making the programme a success.
Allama Noor led a tearful eye at the end to conclude the programme.