Public Awareness Convention (Vehari) 2012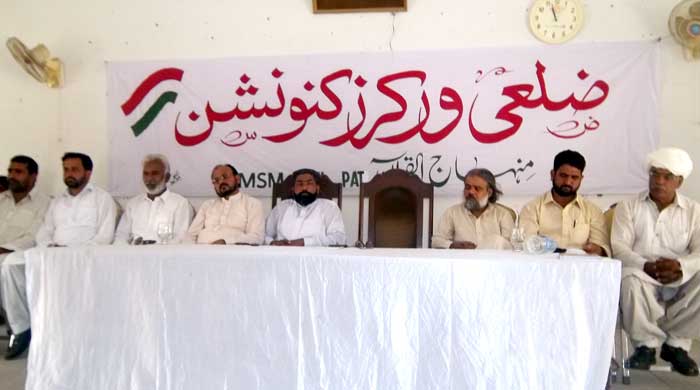 MQI (Vehari chapter) arranged a splendid Public Awareness Convention in Khursheed Hall on June 21, 2012 in which Ahmad Nawaz Anjum, Amir of MQI Punjab, was the chief guest and Ch. Qamar Abbas.
The proceedings of the Convention got underway with the recitation from the Holy Quran followed by Naat. Chaudhry Iqbal Yousuf, President of MQI Vehari, welcomed all workers of MQI and office holders of Youth League, MSM, PAT, MWL and Ullama Council.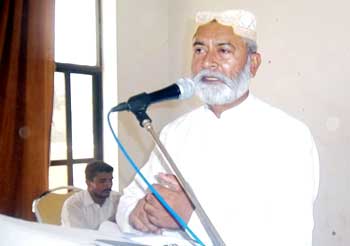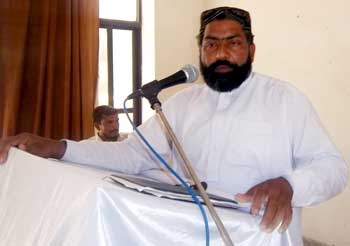 Addressing the participants, Ahmad Nawaz Anjum said that Pakistan suffered from worst leadership crisis. He said that the country was stuck up in different crises because of its corrupt and incompetent leadership. He said that vast disconnect existed between the rulers and ruled. He said that at a time when people were craving for basic necessities of life, the ruling elite was having field day and enjoying all fruits that came with power. He said that people's problems had multiplied manifold due to neglect afforded by the political elite of the country.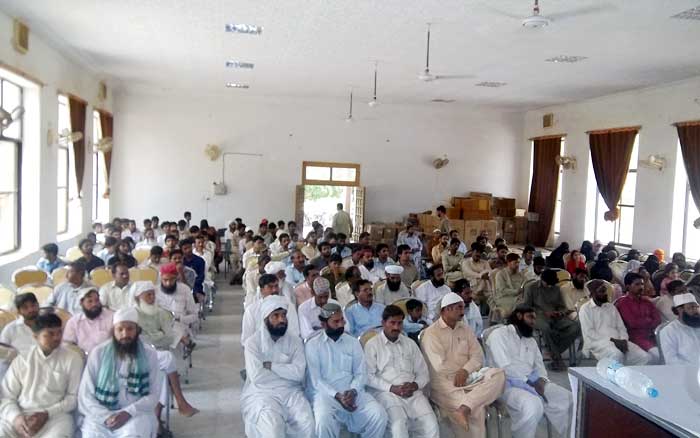 Ahmad Nawaz Anjum said that the root cause of all national problems was the corrupt, outdated electoral system, which protected the interests of chosen elite. He said that this corrupt mafia stood for the system and secured it against any prospect of change. He asked the people to listen to message of Shaykh-ul-Islam Dr Muhammad Tahir-ul-Qadri to rid the country of the present malaise. He said that doing this was ultimate requirement so that reign of corruption might come to an end and Pakistan should be put back on the trajectory of progress and prosperity. He said that two million people would welcome Dr Muhammad Tahir-ul-Qadri on his arrival in Pakistan. He further added that it would be a message to the world that the real leader of the masses of Dr Tahir-ul-Qadri.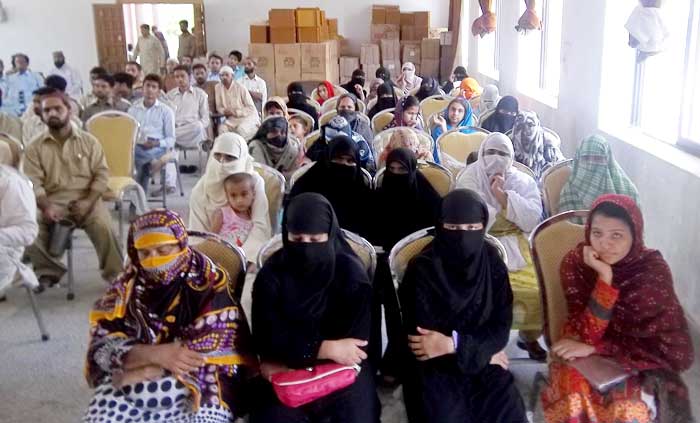 Chaudhry Qamar Abbas said that real change in Pakistan would come about by changing the system. He said that workers of MQI would continue their struggle unless they changed the corrupt system in the favour of representative one. The convention was also addressed by Dr Muhammad Muneer, Syed Afzal Hashmi, and other leaders. Ali Imran Jutt, Shahzad Doager, Shahbaz Jutt, Rao Arshad Saqi, Sagheer Ahmad Ramay, Malik Tariq, Muhammad Altaf Ansari, Qari Bashir, Ms Misbah Qadri, Ms Abida Ayub and other women were some of the distinguished participants on the occasion.