PAT workers vow to bring about change in Vehari Convention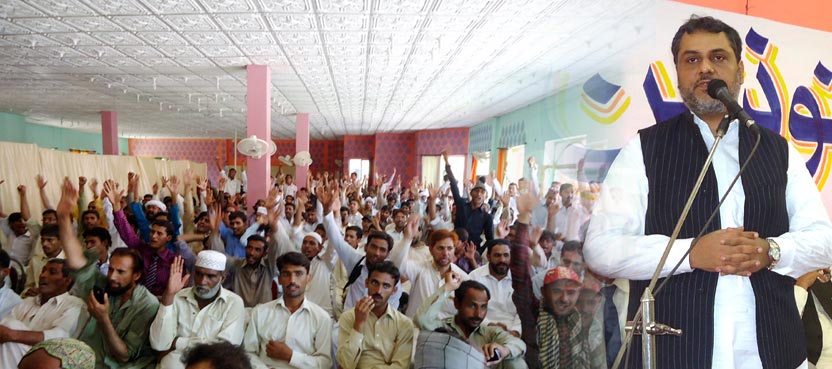 PAT central President Sheikh Zahid Fayyaz has asked the workers to move forward with the power of character in compliance with saying of their leader Dr Muhammad Tahir-ul-Qadri. He said that the struggled being waged by PAT and MQI workers was democratic and peaceful and it was not possible to stop it anymore. He said that Pakistan is not merely our motherland but also our faith whose protection is the individual and collective responsibility of all of us.
PAT President expressed these views while addressing a district workers convention in Vehari.
Speaking on the occasion, MSM President Chaudhry Irfan Yousaf said that it was the caravan of love, which would only stop at its destination. He said that the workers of District Vehari were given a target of 12,000 memberships and they would make sure to get this target in every case. He thanked the central leadership for attending district workers convention, saying that their presence among them had bolstered their morale.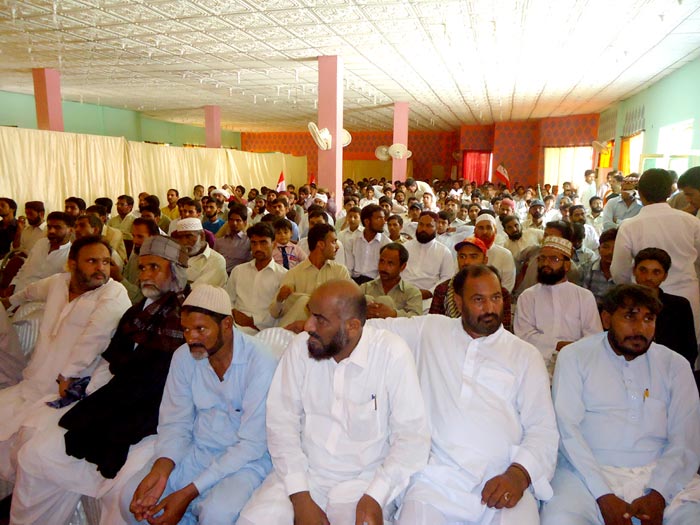 General Secretary of MQI (Multan zone) Allama Irshad Ahmad Saeedi said in his views that the passion displayed by the workers from the 22nd of December 2012 to 14th of January 2013 was a matter of pride for everyone connected with PAT and MQI. He said that their exemplary commitment, conduct and discipline was worthy of both appreciation as well as emulation. He said that the workers of MQI were the real asset and the central leadership loved them more than their children. He said that in order to achieve the target of 10 million members, every worker would have to make 100 new members. He said that it was only possible when they went out of their home and worked hard day in and day out.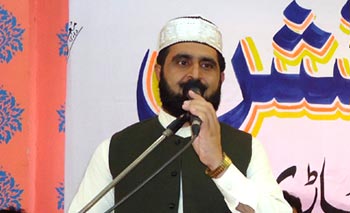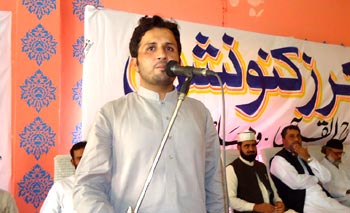 Speaking on the occasion, Chaudhry Qamar Abbas, Secretary of Dawa (MQI Multan Division) said that the PAT was a movement of truth that was working for establishment of real democracy, restoration of people's rights and making Pakistan a moderate, tolerant and welfare state in line with the vision of Quaid-e-Azam. He asked the workers to play their due role for the protection of Pakistan's ideology against the attacks of terrorism and extremist forces.
PAT President of Multan Division Pir Muhammad Afzal Hashmi said that change was not merely our slogan but faith and there was no way we could compromise on our faith. He said that change was a natural process while the forces of status quo that were opposed to change were unnatural who were working against the wind and destined to fail. He asked the workers to keep waging peaceful struggle for change, adding that national interest was supreme for us.
In addition to hundreds of workers including women, the convention was attended by Ch Iqbal Yousaf, Pir Iqbal Shah, Pir Habibullah Shah Hashmi, Rao Ghulam Mustafa, Dr Muhammad Munir, Malik Nazir, Mirza Wasim Afzal, Hafiz Muhammad Bilal, Hafiz Sharif, Tahir Azeem, Muhammad Munsha, Abdul Mateen Mustafvi, Rao Munawar Tahir, Ch Altaf Rizwan, Rana Muhammad Imran, Mian Saqib, Abdul Khaliq Bhatti, Ali Imran Jutt, Abdullah Qadri, and Arshad Saqi.
Meanwhile, newly elected MSM President Ch Irfan Yousaf was warmly greeted upon his arrival at V chowk in Vehrai. Rose petals were thrown on him and he was brought to the central venue of public meeting in a big procession.