Youth Convention 2012 (Rawalpindi)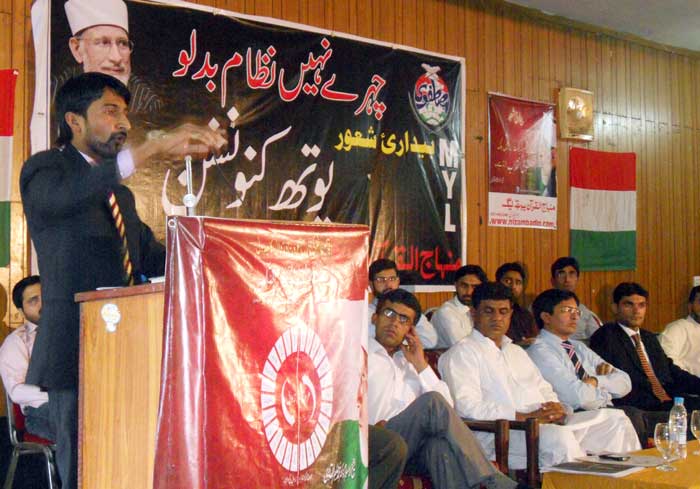 Youth Convention (Rawalpindi) was held under the banner of Minhaj-ul-Quran Youth League on July 1, 2012 in which more than five hundred youths and students took part. The proceedings of the Convention got underway with the recitation of the Holy Quran followed by Naat in the honour of the Holy Prophet (SAW).
President of MYL Chaudhry Baber Ali and Secretary General Rafique Saddiqi were the guests of honour. The convention was attended by people from all sections of society including young lawyers in large numbers. Electronic and print media gave extensive coverage to the event. The clips from the speeches of Shaykh-ul-Islam Dr Muhammad Tahir-ul-Qadri were shown which the audience liked very much.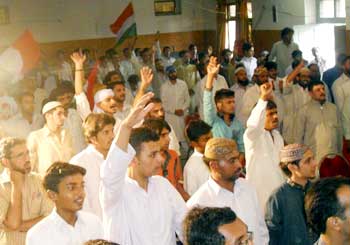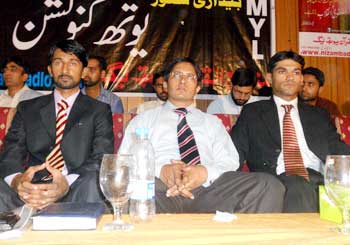 Speaking on the occasion, Rafique Saddiqi said that youths were the architect of the future of this country. He said that history bore witness to the fact that they took active part during the struggle for establishment of Pakistan and were the principal reason for its success. He said that no movement could succeed without participation of the youth who possessed energy and dynamism to change the course of history. He stressed upon the youth to be mindful of huge responsibilities resting on their shoulders.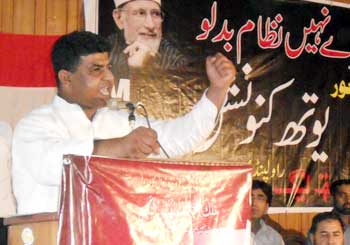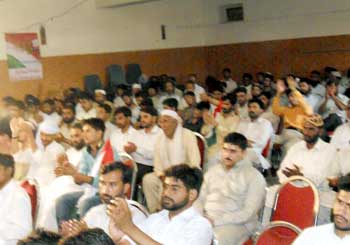 MYL President Baber Ali Chaudhry congratulated the MYL Rawalpindi chapter on organizing a successful Workers Convention. He said that organizational networking at the grass-root level was important for achievement of results.
MYL also held a walk in front of the Rawalpindi Press Club. The participants were carrying placards with anti-system slogan written on them. The roads to Press Club were swamped with youth who were raising slogans against the corrupt and outdate system.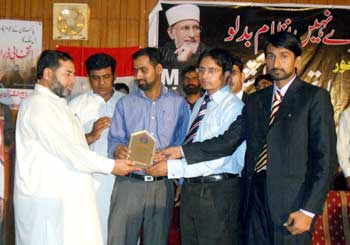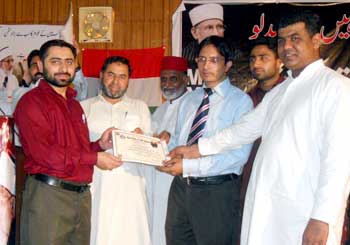 Raja Saeed, President of MYL Rawalpindi, thanked the participants for their time. The central leaders distributed appreciation certificates and shields among the local chapters of MYL Rawalpindi.