Mandi Bahauddin: Time of dynastic politics over, Dr Hassan Mohi-ud-Din Qadri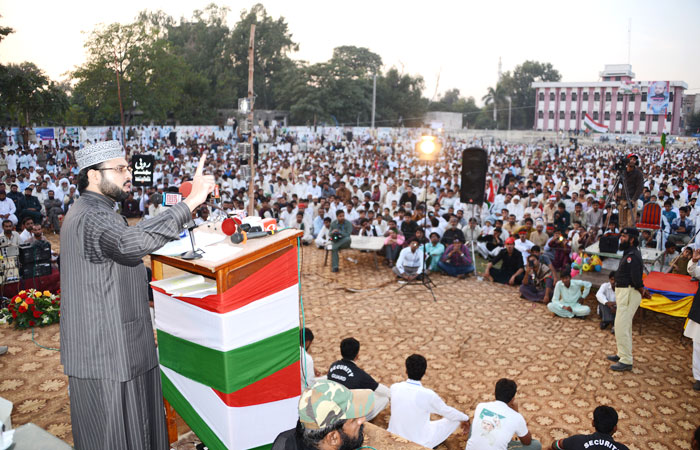 Dr Hassan Mohi-ud-Din Qadri, Chairman of MQI's Supreme Council, has said that gone are the days when the system of Fakhru Bahi stayed intact. He said that as soon as 'jamat' of 10 million 'Namazis' was ready to offer prayer of revolution, the exploitative politics dominated by a few hundred families would be swept into oblivion. He said that political wisdom and hard work of Muhammad Ali Jinnah made him the Quaid-e-Azam of the Muslim nation. He said that Dr Tahir-ul-Qadri was than man of crisis who would be remembered as the leader of the revolution after he led the nation to a positive and peaceful change. He said that the country founded by the Quaid-e-Azam was being weakened and destroyed, adding that time to decide and act was now to reverse this tide and put the country back on trajectory of revival and development. He said that revolution was staring the country in the face and the era of perpetuation of dynastic politics in the name of elections was over.
Dr Hassan Mohi-ud-Din Qadri expressed these views while addressing a huge meeting held in connection with public awareness campaign of MQI at Railway Hockey Ground in Mandi Bahauddin. Thousands of men and women attended the public meeting. Earlier on, Dr Hassan was extended a historic welcome in Phalia. By the time he reached Mandi Bahauddin, his reception rally had spread over five kilometers. The massive crowd at the public reception of Dr Hassan Mohi-ud-Din Qadri gave an impression of raging desire of the people for change. The central stage in the hockey ground of Mandi Bahauddin featured PAT President Sheikh Zahid Fayyaz, Secretary General Khurram Nawaz Gandapur, Secretary Information Qazi Faiz ul Islam, divisional coordinator Waseem Hamayon and other district leaders.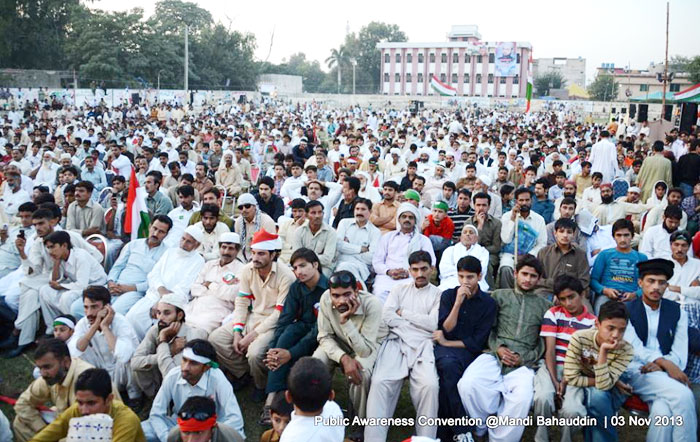 Dr Hassan Mohi-ud-Din Qadri said that revolution would lead to establishment of real democracy in the country. He said that the system under which elections would be held after the revolution would be announced by Dr Tahir-ul-Qadri at an appropriate time. He said that Dr Qadri was a kind of leader who was not shaped by period he lived in. Rather the ages take pride in accomplishments and contributions of such leaders. He said that whatever Dr Tahir-ul-Qadri said between December 23 and May 11 proved true from word to word, adding that whatever he was saying now would also prove true cent by cent.
Dr Hassan Mohi-ud-Din Qadri said that our fight against status quo would continue unless the sun of revolution emerges He said that the people of Mandi Bahauddin had put up an amazing show of people's power, thereby presenting a view of how Long March would be like. He said that the time was not far when people would struggle to change the system for peaceful, democratic change.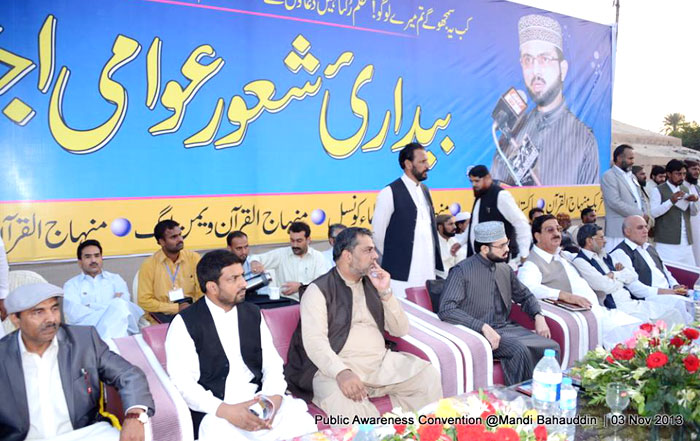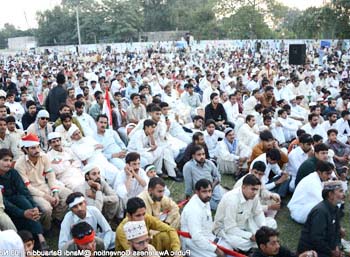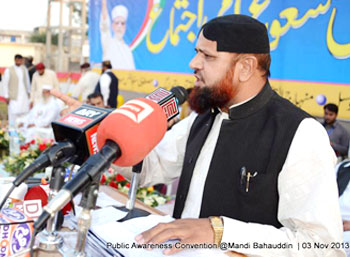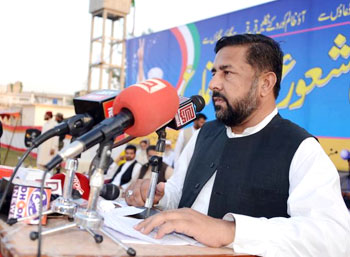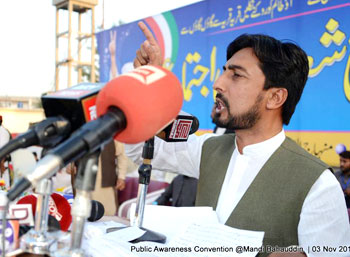 Pictorial view of reception