World bodies' notice of atrocities in Palestine is welcome: Dr Tahir-ul-Qadri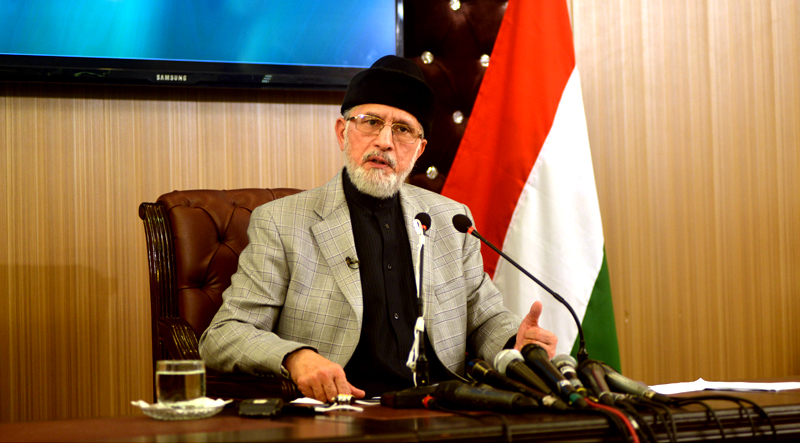 PAT leader Dr Muhammad Tahir-ul-Qadri has said that the Arab League and Human Rights Watch's demand of a neutral investigation into merciless use of force by the Israeli forces on the peaceful Palestinians and condemnation of its atrocities is a welcome development. He said that he is happy that the voices for the hapless Palestinians have begun to be raised from the international forums. He said that time has come that in addition to terrorism committed by groups and individuals, action is taken to stop the state terrorism as well. He said that the powerful countries will have to rise above their prejudices and likes and dislikes of every kind for the establishment of sustainable peace and stability in the world.
In a statement issued yesterday, he said that merciless bombardment in Kanduz, Afghanistan, in which scores of people including the children were killed was highly condemnable. He said that he was deeply grieved on the loss of precious lives in Afghanistan. He said that the indiscriminate use of the state power provides an impetus to terrorism. He demanded an impartial inquiry into the Kanduz tragedy and said that the Human Rights Watch should take a similar notice of the horrendous incident.
Dr Tahir-ul-Qadri said that the state terrorism should be reined in the occupied Kashmir and the fundamental rights of the Kashmiris should be respected. He said that those advocating the 'right is might' principle are fully aware of the implication of this approach. He said that the world can still be made a hub of peace by resolving the international disputes and acting upon the provisions of the UN charter. He underlined the proactive role of the UN as being crucial in such an endeavor.