MSM (Kamoke chapter) holds Students Convention
Mustafavi Students Movement (Kamoke chapter) organized "Umeed-e-Nao Talba Convention" in Baldiya Hall, GT Road Kamoke, on 21 of October 2012. A large number of students from across Kamoke and other areas attended the Convention.
The proceedings of the Convention got underway with the recitation from the Holy Quran followed by Naat.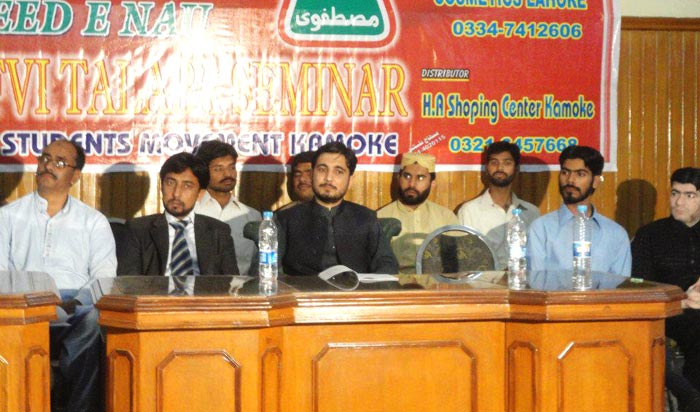 Speaking on the occasion, President of MSM Tajamal Hussain Inqalabi said that students play a vital role in any movement. He said that we have to follow our ancestors. He said real change was not possible by this existing electoral system. If the current electoral system, which is called a democratic, persists, then even after 100 years, no real change can come about in the system.
He said that the current system is not for the masses and poor people, but is the system of slavery imposed on them by the elite. They have also shackled 180 million people in the chains of slavery. This monopolistic electoral system has snatched dignity, prestige, right to live, basic necessities of life, right to think and also the right of accountability from masses.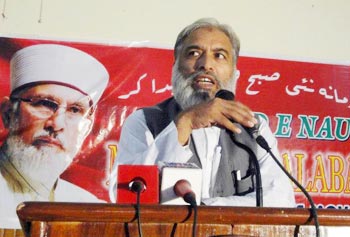 MSM President said the students were observing the whole scenario with their naked eye and they were ready to support the only voice of Dr. Muhammad Tahir-ul-Qadri against this monopolistic electoral system.
He said that the people of Pakistan would give historic welcome to Dr Muhammad Tahir-ul-Qadri on his arrival at Minar-e-Pakistan on the 23rd of December.