PAT (Gujranwala) holds rally to express solidarity with armed forces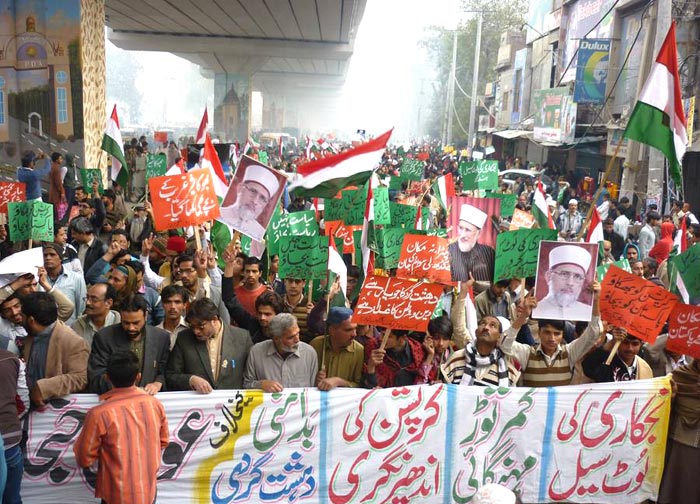 Pakistan Awami Tehreek (PAT) took out a public rally on February 14 to protest price hike, terrorism, unemployment, and corruption and express solidarity with the armed forces in Gujranwala on February 14. The hundreds of people including women attended the rally. They were chanting slogans against the government policies that were responsible for surge in price hike.
Addressing the participants of the rally, PAT leader Sajid Mahmood Bhatti said that talks with the militants would prove to be a big failure. He said that ideology of one sect and their self-styled interpretation of Islam would not be acceptable to the people of Pakistan. He said that Pakistan came into being as a result of efforts of the saints and it was by acting upon their teachings that peace could be restored in the troubled country. He said that terrorists were trying to create a gulf between the armed forces and the people under a conspiracy but added in the same breath that they could not succeed in their nefarious designs. He said that while the security forces were being attacked, the government was insisting on advancing the dialogue process, which would further embolden the terrorists.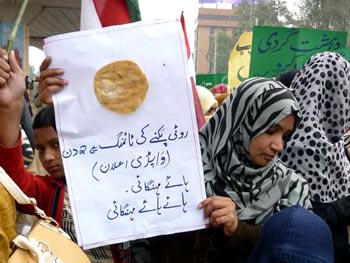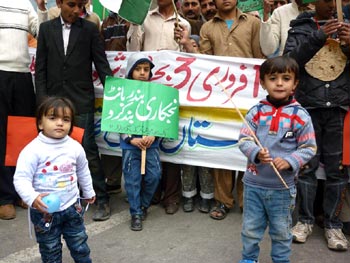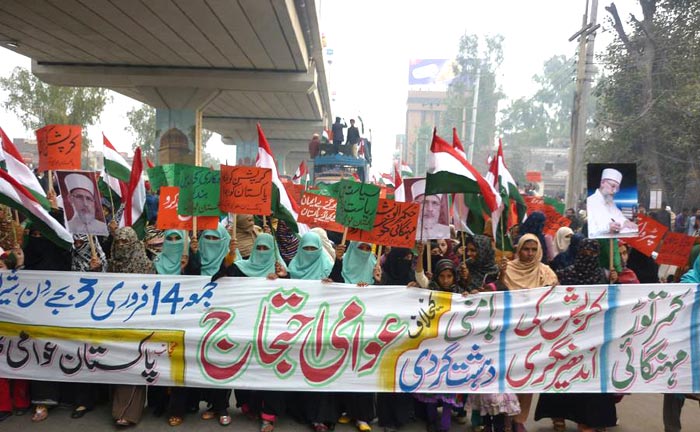 Sajid Mahmood Bhatti said that the people stood by their armed forces that were rendering sacrifices for the defence of the motherland. He said that the people of Pakistan and the armed forces were united and together they would defeat terrorism in the country.
Speaking on the occasion, rafique Najam, Divisional Coordinator of PAT, said that the government's failure to stem increasing price hike, unemployment was manifestly clear before the people of Pakistan. He said that talks tamasha was staged to hide the privatization deals so that people's attention could be distracted from the questionable privatization process.
President Minhaj Women League, President Youth League Rana Shahzad, PAT Gujranwla leader Abdul Jabbar Kashmiri, Minhaj Asian Council President Muhammad Jamil also spoke on the occasion.