MQI Lyari, Karachi, Distributes Relief Goods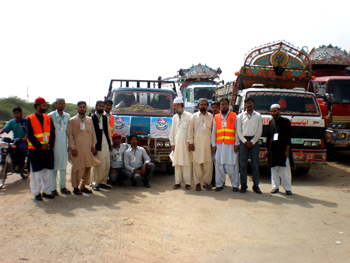 Minhaj Welfare Foundation Lyari Town dispatched relief goods for the flood affected people of district Thatta Sindh settled near the historical port of DEBAL now called BHANBOOR. This is called "Bab ul Islam" The door of islam. The great Muhammad Bin Qasim defeated Raja Dahir and spread the message of Islam in Sindh.
The affected families were registered by the survey team of Lyari town in advance and data with NIC numbers was collected and relief packages were arranged such as food, water storage, emergency light, clothing, gifts for children etc and distributed at their settled location.
The Lyari Town Karachi flood relief campaign will continue till the rehabilitation of flood affected people to their home towns.