Campaign for establishment of Centers of Knowledge starts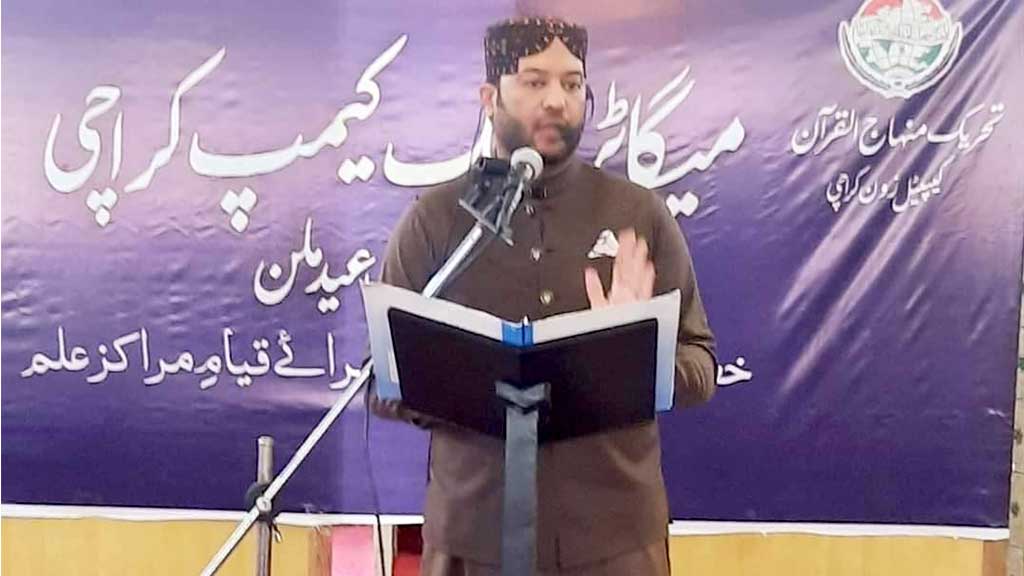 On the occasion of annual Itikaf 2023, Shaykh-ul-Islam Dr. Muhammad Tahir-ul-Qadri had made an announcement to set up 25,000 centers of knowledge across the country in the next five years. A special ceremony took place in Karachi for the introduction of the project and training of the teachers, which was attended by hundreds of educators and the people belonging to the various walks of life.
In his talk, Saeed Raza Baghdadi, Director of the Directorate of Courses, briefed the educators about the curriculum, and threw light on the vision of Shaykh-ul-Islam about the centers of knowledge. He said that every home would have to be turned into a center of knowledge in order to promote peace, knowledge, and tolerance.
Saeed Raza Baghdadi said that with the establishment of these centers, a new era of awareness, education, enlightenment, and the revival of Islamic values would start.
Allama Mahmood Masood, Mirza Junaid Ali, and Mufti Mukkaram Khan also spoke on the occasion. Those who attended the ceremony included Khawaja Muhammad Amir, Naeem Ansari, Aslam-ur-Rehman, Faheem Siddiqi, Tooba Suleman, Fozia Junaid, Nusrat Ra'ana Dar, Sana Naveed and the office-holders of the various forums of MQI Karachi.