MSM Karachi launches public awareness campaign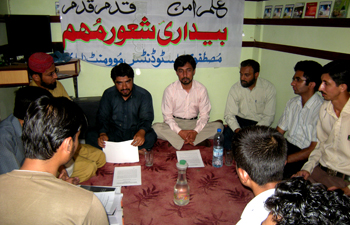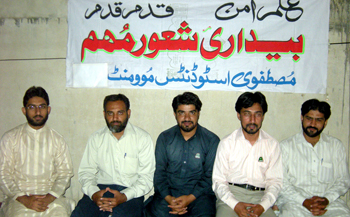 Mustafavi Students Movement (Karachi chapter) organized a program with a view to awakening public awareness in NIPA Chorangi Karachi on April 4. Sajid Nadeem Gondal Advocate, central president of MSM, was the guest of honour on the occasion whereas leaders of MSM from various localities and towns also attended the moot in addition to a large number of students.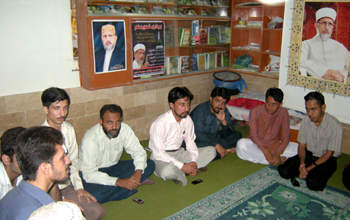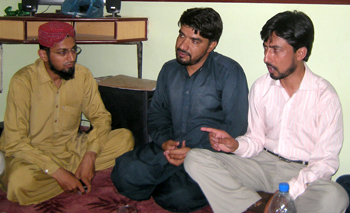 Addressing the audience, MSM president said that the students are backbone in the development of any nation and country. MSM, he said, is a symbol of peace and love in the country which seeks to awaken among the student community love for motherland, sympathy for the suffering humanity and love and peace. He said that Shaykh-ul-Islam Dr Muhammad Tahir-ul-Qadri is working for building bridges among various cultures and civilizations through promotion of inter-faith dialogue, harmony and peace. He said that Shaykh-ul-Islam has also played central role in allaying doubts and misconceptions about Islam in the world. He said that the Islamic world is proud of him for his services in the multiple fields.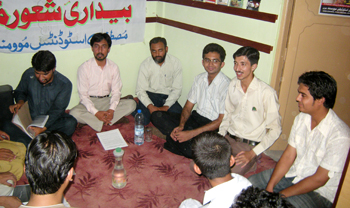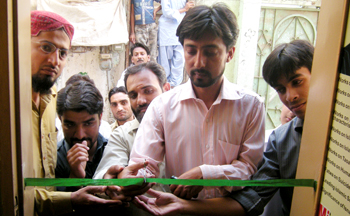 Speaking on the occasion, Aftab Ahmad, MSM president of Karachi chapter, said that 'Public awareness campaign' has been launched on the instructions of Shaykh-ul-Islam Dr Muhammad Tahir-ul-Qadri. He said that the campaign seeks to bring about positive change in the society so that the attitudes of peace and love could develop in the society.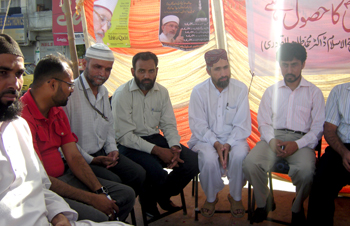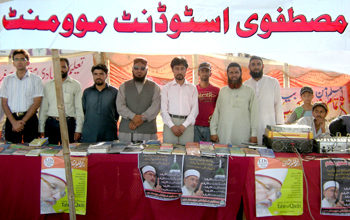 A stall of Shaykh-ul-Islam's books was also put up on the occasion, which had CDs, DVDs of his speeches in addition to hundreds of books authored by him in Urdu, English and Arabic languages. The participants visited the stalls and did shopping. MSM president, Sajid Nadeem Gondal inaugurated the office of MSM and also visited the sale centre. He congratulated the students and leadership of MSM for making program a success. The program ended with Dua.