MWF to bear expenses on education of orphan children of Lahore and Karachi fire tragedies: Dr Tahir-ul-Qadri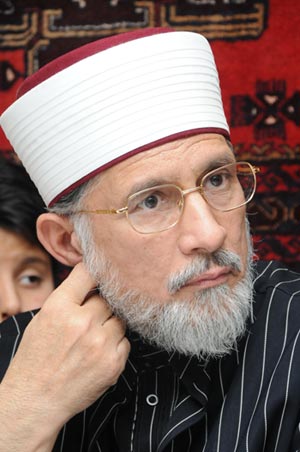 Shaykh-ul-Islam Dr Muhammad Tahir-ul-Qadri has expressed his deepest grief and sorrow over the loss of hundreds of lives in two fire incidents in Lahore and Karachi. He termed the loss of over three hundred people who were burnt to death as a national loss, adding that the nation was shocked by the heart-rending incidents.
Dr Muhammad Tahir-ul-Qadri said that the people of Pakistan were saddened as the bread winners of hundreds of families had lost their lives thereby putting their families in a web of poverty even more. He declared that the children orphaned as a result of these incidents would be housed, brought up and educated at the biggest welfare project of Minhaj Welfare Foundation 'Orphan Care Home' (Aagosh). He said that Aagosh will bear all the expenditure to be incurred on their residence, education and upbringing and will give an opportunity to these hapless children to become productive citizens of the country.
Shaykh-ul-Islam Dr Muhammad Tahir-ul-Qadri said that we needed to trace the reasons responsible for such tragedies. He said that had the concerned departments worked honestly and ensured compliance with rules and regulations, the lives of innocent people could have been saved. He said that as the nation confronted increasing number of crises one after the other, it was time to take stock of our actions and repent. He said that the entire nation should bow their heads before Lord and seek His forgiveness. He prayed to Allah Almighty to rest the departed souls in peace and give patience to the bereaved families.