Azmat-e-Rasool Rally (S.A.W.) held in Karachi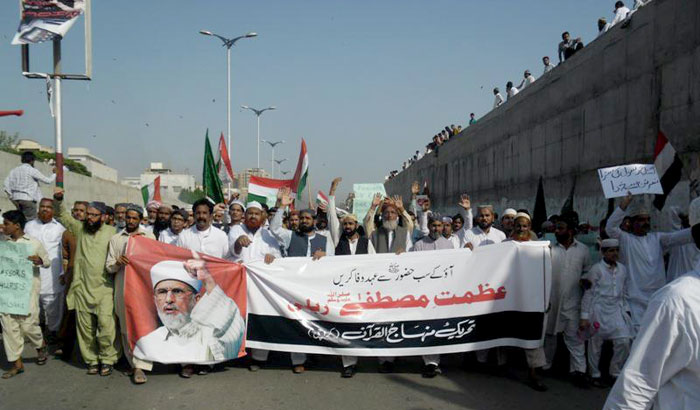 Thousands of the faithful attended Azmat-e-Rasool (S.A.W.) Rally in Karachi on September 21 as a demonstration of their devotion to the Holy Prophet (S.A.W.). The rally was held under the banner of Minhaj-ul-Quran International (Karachi chapter). The participants carried banners and placards with anti-movie slogans written on them.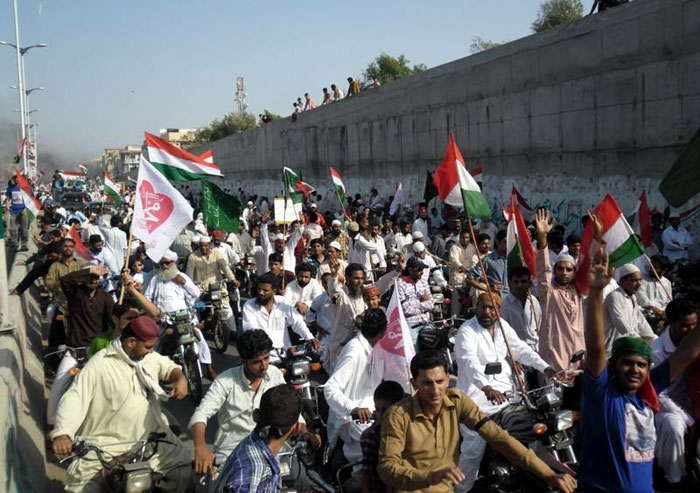 They kept on offering Durood-o-Salam on the Holy Prophet (S.A.W.) along the route of procession to display their unwavering commitment and love of the last Prophet (S.A.W.). The participation of people in large numbers was manifestation of the fact that the Muslims would not let anyone harm the respect and sanctity of their Prophet. They also made it clear that those who committed blasphemy were the enemies of the humanity, who needed to be apprehended and brought in the dock for their actions. They also made it clear that they would continue to protest unless disrespect of holy personages and religions stopped under the garb of freedom of expression.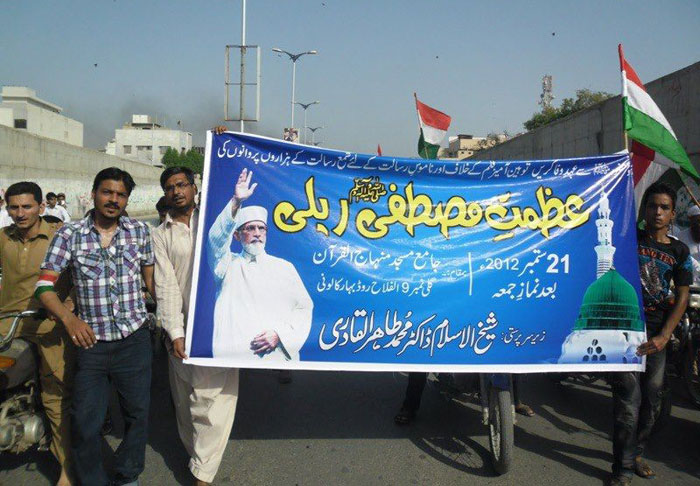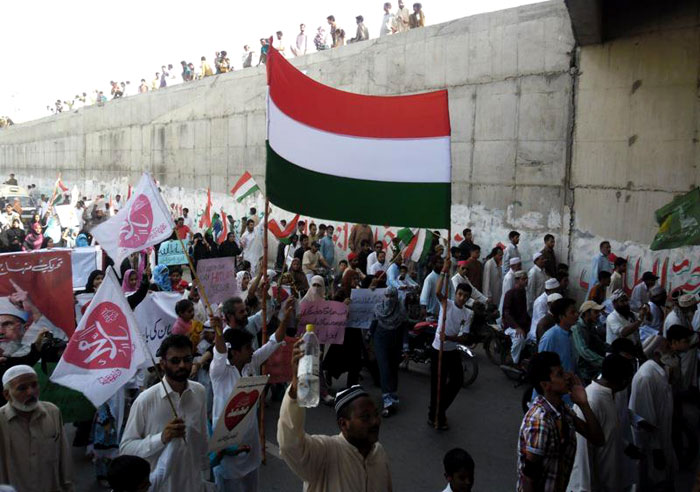 All along the way, the demonstration remained peaceful, which conveyed a message to the world that the followers of the Holy Prophet (S.A.W.) were peaceful people and did not take law in their hands.
Provincial leader of MQI Mufti Irshad Hussain Saeedi, and other local leaders led the rally. Members of all forums of MQI namely Minhaj Youth League, MSM, Minhaj Women League Karachi and other had their full representation in the rally.