Dr Hussain Mohi-ud-Din Qadri inaugurates Aghosh project Karachi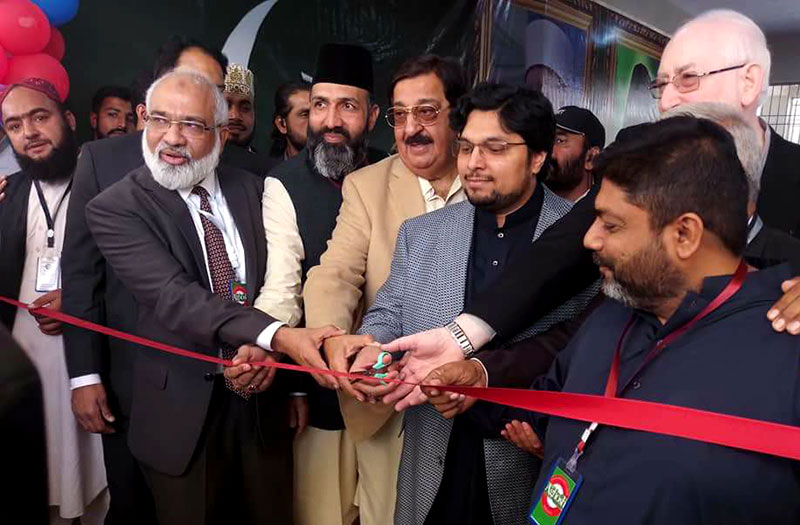 The inaugural ceremony of second branch of Orphan Care Home by the name of Aghosh was held here in Shah Latif town, Karachi, on February 5 under the banner of Minhaj Welfare Foundation. MQI President Dr Hussain Mohi-ud-Din Qadri inaugurated the project, whereas PAT President Qazi Zahid Hussain, Secretary General Khurram Nawaz Gandapur, Director Aghosh Complex Karachi Masood Usmani, Zahid Latif and others were present on the occasion. The people belonging to different walks of life, including philanthropists and human rights organizations also attended the inaugural ceremony.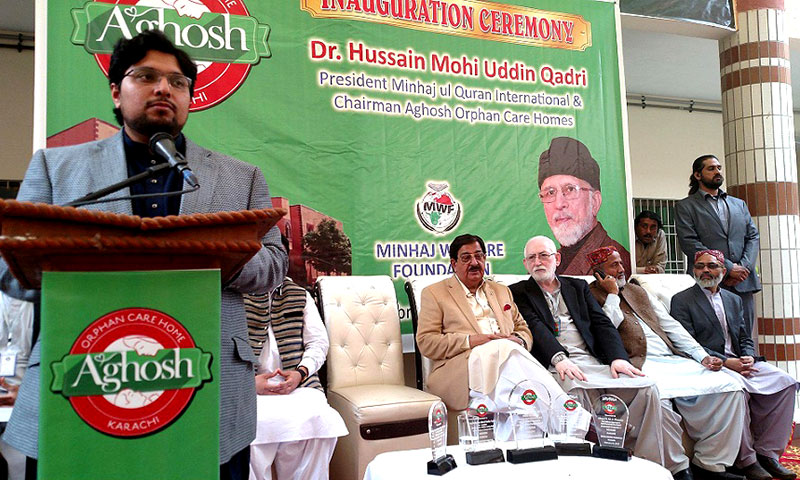 Dr Hussain Mohi-ud-Din Qadri began by congratulating the organizers of the Aghosh project. He said that Allah Almighty created man for the service of humanity. He said that the state has failed in discharging its fundamental duties, stating that it is time that well-to-do and well-meaning people step forward and shoulder the responsibility of the poor and downtrodden sections of society. He said that the service of the humanity is the real worship.
The MQI President threw light on the services that MWF is rendering in the field of human welfare under the aegis of Minhaj-ul-Quran International. He said that while the people continue to suffer a great deal of pain, the rulers remain unmoved. He said that it is the welfare organizations that are reaching out to the suffering humanity. He said that MWF has planned to build 12 institutions of Aghosh after the one set up in Karachi. He asked the affluent sections to come forward and take active part in this noble deed.
Director Aghosh Karachi, Masood Usmani, threw light on the salient features of the project. He said that arrangements for provision of good boarding, lodging, educational and medical facilities to 500 children of the poorest of the poor families have been made. He said that the doors of Aghosh Karachi are open for the helpless and destitute children. He further said that MWF will set up medical clinic and provide ambulance service in 14 towns and 6 districts of Karachi.