Dr Hussain Mohi-ud-Din Qadri meets children in Aghosh Orphan Care Home, Karachi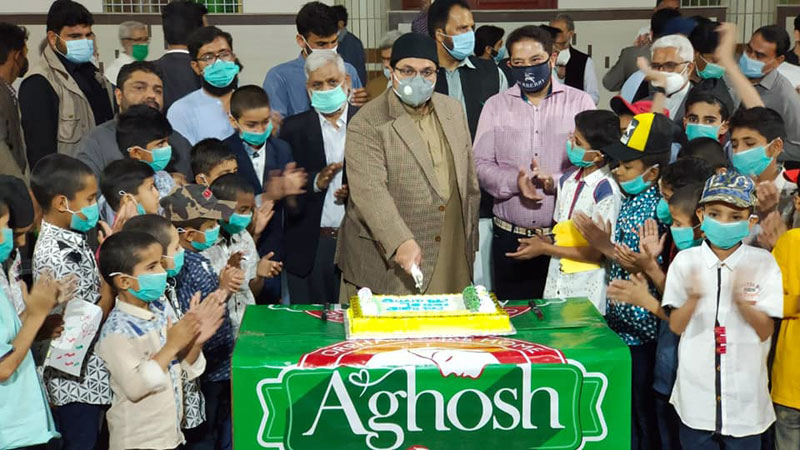 President MQI Dr Hussain Mohi-ud-Din Qadri has said that Minhaj-ul-Quran International (MQI) is taking excellent steps for the provision of quality sports and other services for the orphan children living in the Aghosh Complex. He said that these services are in addition to the educational and lodging facilities. He said that top-of-the-line facilities are available in Aghosh Orphan Care Homes that are operating in Lahore, Karachi, and Sialkot.
Dr Hussain Mohi-ud-Din Qadri said that the land of Sindh, which is a gateway to Islam, is home to great Sufis, poets, and mystics. He said that Sindh's culture is counted among the ancient cultures of the world, stating that those living in the province are an example of love, solidarity, and unity.
Dr Hussain Mohi-ud-Din Qadri made these remarks in his meeting with the children and management of the Aghosh Karachi Complex. He spent time with the children and also had dinner with them. He also visited different departments of the Aghosh Complex and inaugurated a newly built Mosque in the Complex.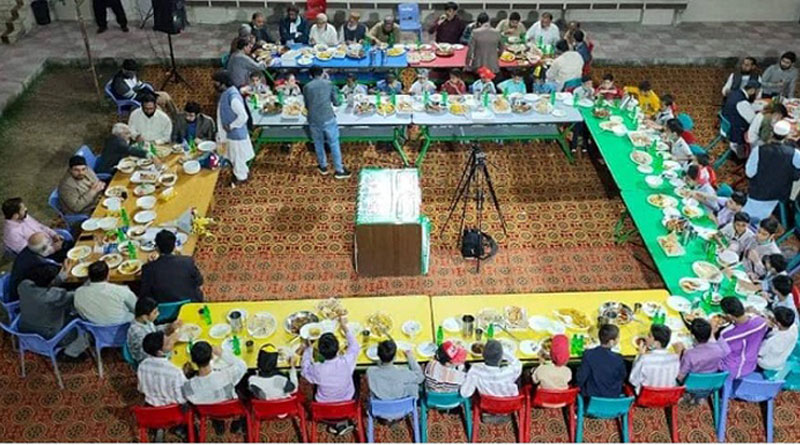 Director Aghosh Masood Usmani, Zahid Latif, Tayyab Madani, Zahid Rajput, Allama Zahid Hussain, Mufti Mukkaram Qadri, the management, and children of the Aghosh Orphan Care Home were present on the occasion. The top officeholders of PAT and MQI Karachi as well as local notables received Dr Hussain Mohi-ud-Din Qadri on his arrival at the Complex.
President MQI said that Karachi is an industrial, trade, educational, and economic hub. He said a peaceful Karachi is a guarantor of a peaceful Pakistan. He said that Karachi has been calling out for policy attention, adding that its deprivations need to be overcome. He said that if Karachi got its due rights, no other city in the world can compete with it. He said Karachi is a mini Pakistan that has accommodated people from all parts and backgrounds.
Dr Hussain Mohi-ud-Din Qadri also visited Awami Dastarkhawan and also issued administrative instructions for its better functioning. He is in Karachi these days for a three-day visit. When he reached Karachi airport, he was early welcomed by Allama Naeem Ansari, Mirza Junaid Ali, Mushtaq Ahmad Siddiqui, Rao Kamran Mahmood, Shahid Rajpoot, Mufti Mukarram Qadri, Mrs. Rana Nusrat Dar, and a large number of workers.
During his stay in Karachi, Dr Hussain Mohi-ud-Din Qadri will hold meetings with the leaders and workers of different chapters of MQI and PAT besides attending different ceremonies.