MWF marries off ten flood-hit couples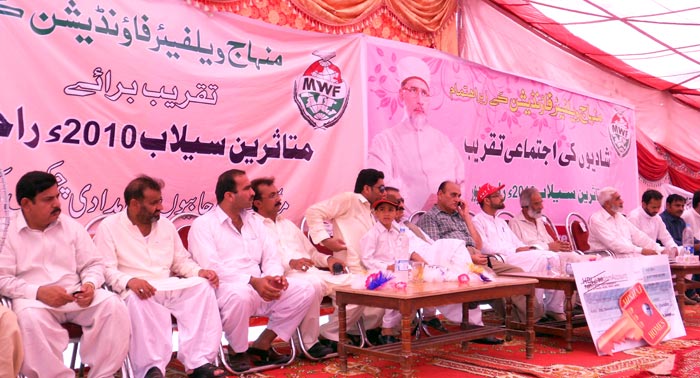 As a part of its pro-people initiatives, Minhaj Welfare Foundation arranged a mass marriage ceremony of ten couples belonging to the flood affected families of District Layyah on July 21, 2011. Iftikhar Shah Bokhari, Director of Minhaj Welfare Foundation, was the chief guest on the occasion, while Ahmad Nawaz Anjum, Amir of MQI Punjab, presided over the ceremony. A large number of local people and social activists also participated in the program.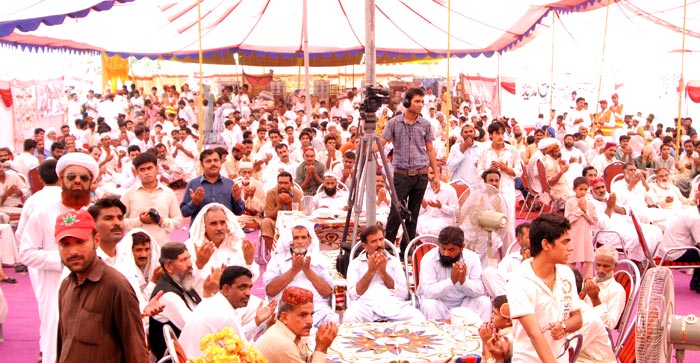 Engr. Rafiq Anjum conducted the proceedings of the event. The office holders of MWF Layyah welcomed the marriage processions with zeal and zest. Around 500 guests attended the ceremony. Every bride was gifted a bridal package of worth Rs 1 lakh, which included Irfan-ul-Quran, Al-Minhaj as-Sawiyy min al-Hadith an-Nabawiyy, double bed with mattress, gas hearth, table, chairs, washing machine, sewing machine, pedestal fan, double bed blanket, tea set, cutlery set, and other things of need. All grooms were gifted wrist watches while the brides were given cash gift as 'salami'. All guests were entertained with sumptuous food.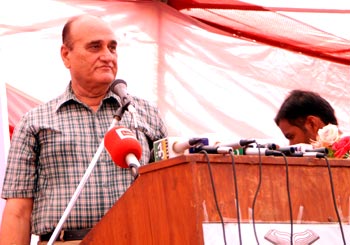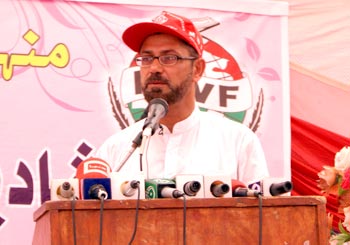 Speaking on the occasion, Iftikhar Shah Bokhari said that MWF stays engaged in the rehabilitation of the flood victims. He said that today's mass marriage ceremony is a glaring example of MWF's commitment. He told that MWF funded the construction of over 784 houses and distributed them among the flood victims.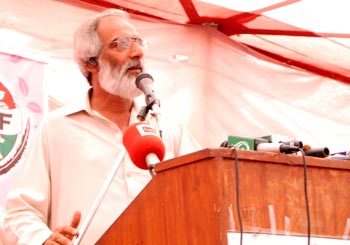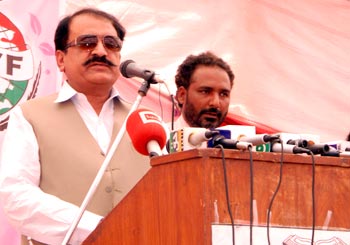 Noted personalities of the area including member of provincial assembly also spoke on the occasion and lauded the welfare projects of MWF.