Dr Hassan Mohi-ud-Din Qadri addresses Quran Conference in Layyah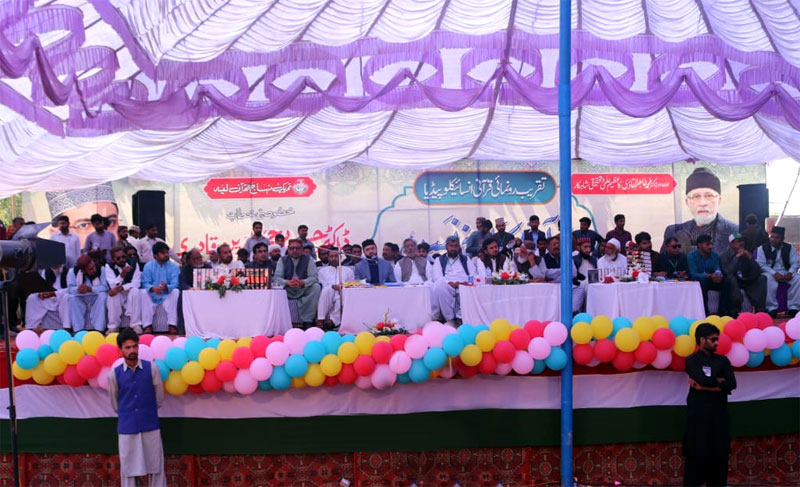 A Quran Conference was held on March 31 under the banner of MQI Layyah to mark the inauguration of the Quranic Encyclopedia. MQI Supreme Council Chairman Dr Hassan Mohi-ud-Din Qadri attended the ceremony.
Those who attended the Conference included Sardar Shakir Mazari, Ch. Fayyaz Warriach, Ch. Irfan Yousaf, Dr Zubair Ahmad, Mansoor Ijaz, and Ms. Mamoona. A large number of the PAT and MQI, local political personalities and notables workers were also in attendance. The Conference paid rich tributes to Dr Tahir-ul-Qadri on compiling the Encyclopedia.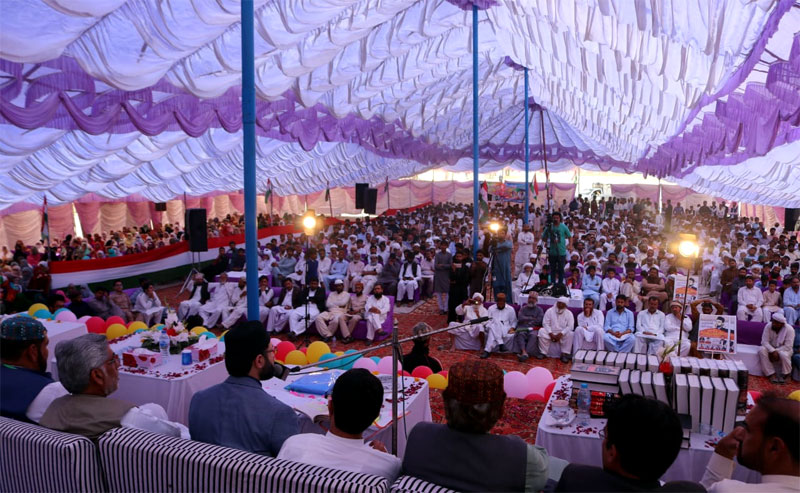 Addressing the Conference, Dr Hassan Mohi-ud-Din Qadri said that the publication of over 550 works authored by Dr Tahir-ul-Qadri is a feat of its own kind. He said that if we place all these books on one side and the Quranic Encyclopedia on the other, the scale will be tilted heavily in favor of the Encyclopedia. He said that it is a huge service to Islam.
Talking about the characteristics of the Holy Quran, Dr Hassan said that the Divine Book is the collection of all the beauty of the universe. He said that there is an apparent meaning of its text and there is its hidden meaning, stating that imbibing the hidden message is a matter of immense blessings. He said that merely understanding the meaning of the Quranic text is enough for success not only in this world but also in the hereafter. He said that if someone is desirous of glory, he should dedicate himself to the study of the Holy Quran by keeping the respect of the Holy Prophet (SAW) in mind, for it is the only source of eternal welfare.
Dr Hassan Mohi-ud-Din Qadri said that the Holy Quran is remembrance of the Holy Prophet (SAW). He said that Allah Almighty swears by the beauty of our beloved Prophet (SAW) in the Quran and says if there is any guarantee of success in this world and the hereafter, it is love of the Holy Prophet (SAW). He urged the participants of the Conference not only to study the Quranic Encyclopedia themselves but also convey it to the young generation so that we could learn how to get guidance from the Quran for our day-to-day life.
At the conclusion of the Conference, the MQI Layyah thanked Dr Hassan Mohi-ud-Din Qadri for attending the Quran Conference on their invitation and the office holders briefed him on the organizational matters.