Workers Convention held in Layyah
Minhaj-ul-Quran International (Layyah chapter) organized a Workers Convention at Chowk Azam on June 3, 2012 in connection with MQI's Public Awareness Campaign. Acting Secretary General of MQI Sheikh Zahid Fayyaz and Amir-e-Tehreek of Punjab Ahmad Nawaz Anjum were the guests of honour, while distinguished guests included Qamar Abbas, Sardar Umar Daraz, Chaudhry Khizar Abbas, and office holders of local chapters of MQI. A large number of workers including women attended the Convention.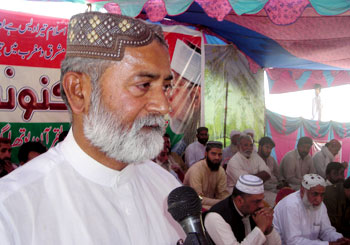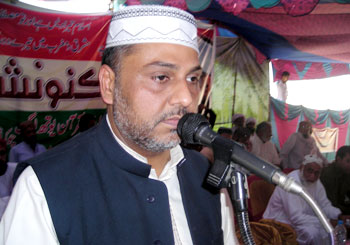 The proceedings of the Convention got underway with the recitation from the Holy Quran followed by Naat. 'Kalam' composed by Ahmad Nawaz Anjum about the upcoming arrival of Shaykh-ul-Islam was also presented on the occasion.
Addressing the Workers Convention, Sheikh Zahid Fayyaz said that the people of Pakistan had been shackled in the web of so-called democracy. He said that capitalist democracy and trade politics were at the climax in Pakistan at the moment. He said that barring a few people, majority of those in the saddle or seeking to get into positions of power did not have any character and were not loyal to the masses. He said that people were at fault because they elected the same breed of politicians over and over. He said that people voted as well as abused the politicians, a practice, which needed to be changed.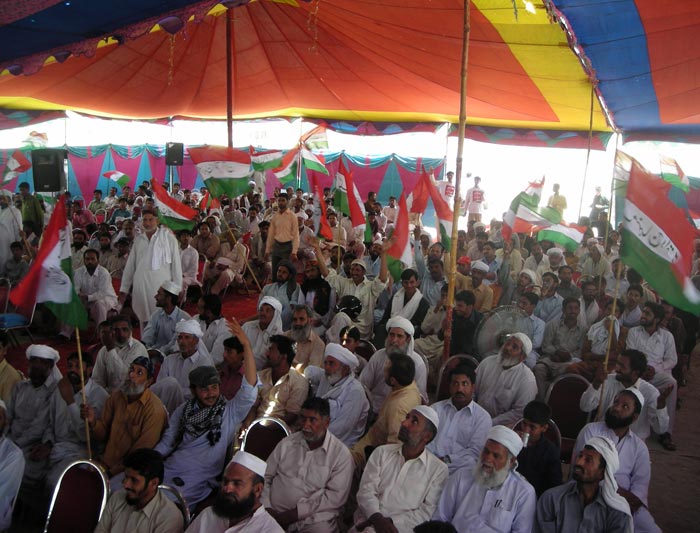 Sheikh Zahid Fayyaz said that the nation could not realize the dream of Iqbal unless it saw through the veneer of respectability worn by the political elite and chose a way out of their present predicaments.
Ahmad Nawaz Anjum and others also spoke on the occasion. The programme ended on dua for Pakistan's wellbeing and welfare of people.