Workers Convention (Lodhran) 2012
Minhaj-ul-Quran International (Lodhran chapter) organized a Workers Convention 2012 as part of its endeavours to spread public awareness. The Convention was held in Minhaj-ul-Quran Islamic Centre Lodhran on March 21, 2012 in which Ahmad Nawaz Anjum, provincial Amir of MQI, was the guest of honour, whereas distinguished participants included Rao Muhammad Ishaq, Haji Rao Shamshad Ali, Khawaja Muhammad Qasim, Rana Mukhtar Ahmad, Rub Nawaz, Chaudhry Muhammad Arshad, Allama Nasir Ahmad Baber, Majeed Nashad, Zafar Bhatti, Malik Asif, Master Jan Muhammad Mughal, Pir Syed Lal Shah, Hamid Khan, Allama Saeed Jami and Ranjhay Khan Baloch.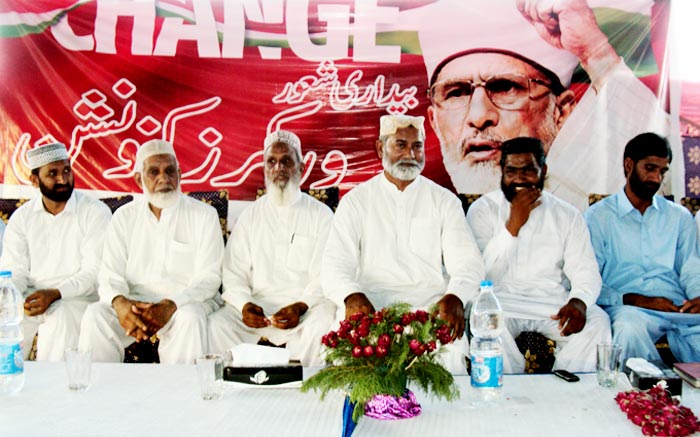 The proceedings of the Convention got underway with the Quranic recitation by Malik Sultan Arain followed by Naat which was presented by Abid Aziz. Muhammad Zahir-ul-Qadri conducted the proceedings of the programme. The workers of MQI from different adjoining cities attended the Convention in their large numbers. There was full representation of all forums of MQI.
Addressing the audiences on the occasion, Ahmad Nawaz Anjum said that the quality of a real was that he steered nations out of crises. He said that the nation would know in near future as to who was their real leader. He said that Dr Muhammad Tahir-ul-Qadri was the real savoir of people of Pakistan. He said that fake leaders come and go while the real leader comes to the rescue of a nation when they are left alone to fend for themselves.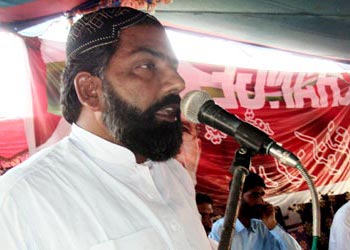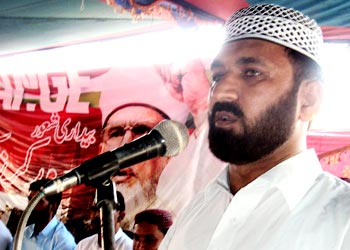 Ahmad Nawaz Anjum said that the Pakistani nation was in search of messiah and Dr Tahir-ul-Qadri would soon be in Pakistan to lead the entrapped nation out of its present set of predicaments. He said that MQI had launched a comprehensive public awareness campaign across the country to apprise people of the challenges confronting the nation. He disclosed that two million people including half a million women would give a red carpet welcome to Dr Muhammad Tahir-ul-Qadri at historic Minar-e-Pakistan. He said that MQI had made complete arrangements in this respect.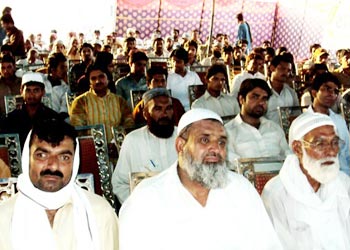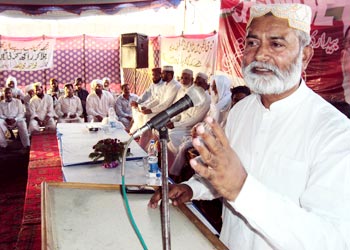 Ahmad Nawaz Anjum congratulated Malik Aslam Hammad, President of MQI (Lodhran), on the successful conduct of the Workers Conventions there. Throwing light on an organizational strategy for next three months, he said that organizational network would be established at the union council level across the country. He added in the same context that each union council would have five units each and sixty people from every unit would reach Minar-e-Pakistan to welcome their beloved leader.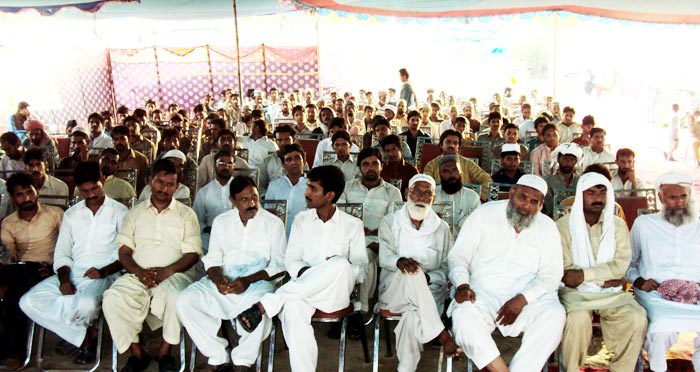 Ahmad Nawaz Anjum further explained that aggressive publicity campaign for welcome of Dr Muhammad Tahir-ul-Qadri would be run across the country. He said that more people were expected to attend the Itikaf this year than has been the case in the past. He instructed the workers to focus on their spiritual and moral training. They, he emphasized, should pay attention to their character building in accordance with the instructions of Shaykh-ul-Islam.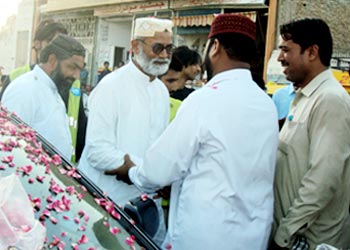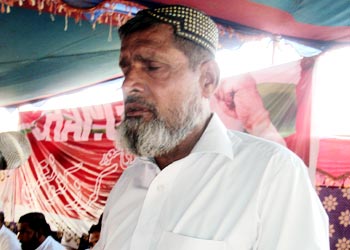 In his welcome address, Malik Aslam Hammad thanked all the participants and respected guests for their attendance of the Workers Convention. He said that we would chronicle a new chapter in history by extending historic welcome to our beloved leader. He assured that the targets given by the central secretariat of MQI would be met. He hoped that central leaders would continue to visit Lodhran for training and guidance of workers.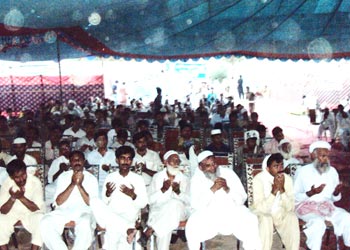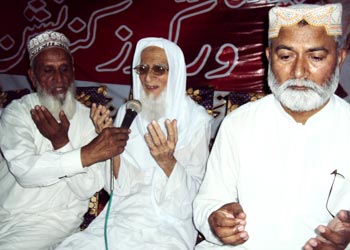 Prof Jahanzeb Chaudhry, secretary Information of MQI, said that they were going to launch SMS service, which would help keep the people and workers updated on organizational activities as well as provision of correct information about Islam.
Syed Fazal Hussain Shah, Patron of MQI Lodhran, said that Shaykh-ul-Islam Dr Muhammad Tahir-ul-Qadri had played a tremendous role in promotion of love of the Holy Prophet (SAW). He said that the contributions of Shaykh-ul-Islam would continue to guide the Muslims for centuries to come.
The Convention, which was a major success due to efforts of scores of workers, concluded on Dua. Luncheon was served afterwards.