Lodhran: Pakistan Solidarity Convention held
Pakistan Solidarity Convention was held under the banner of MQI (Lodhran). Chairman Supreme Council Dr Hassan Mohi-ud-Din Qadri was the guest of honour, whereas Secretary General Khurram Nawaz Gandapur, Sardar Shakir Mazari and the leaders of MQI Lodhran were the distinguished guests on the occasion.
Addressing the Convention through a video link, Shaykh-ul-Islam Dr Muhammad Tahir-ul-Qadri said Pakistan would become stronger by upholding justice. He said there can be no durable peace if the poor are denied justice. He said when the state institutions and the powerful people ignore the poor, such societies are destined for destruction. He said the families of the martyrs of Model Town are waiting for justice, adding that the verdict in the case will determine whether the rule of law holds sway in Pakistan or the wealthy and powerful people.

Addressing the participants of the Convention, Dr Hassan Mohi-ud-Din Qadri said the MQI is reviving peace, knowledge and moral values in the society. He said persuading the youth to shun the path of extremism and putting them on road to learning and peace-building is a great success. He congratulated Sardar Shakir Mazari and other office-holders on holding the biggest oath-taking ceremony in the history of Lodhran.
Dr Hassan Mohi-ud-Din Qadri further said MQI has gifted a Girls College to the people of South Punjab. He said the College has been set up on the basis of self-help in District Khenwal. He said we would build more educational institutions in South Punjab. He said higher human values and Islam are being attacked today, and the morality of the youth is being poisoned, stating that in this day and age of chaos and intellectual confusion, MQI is upholding the banner of peace, sincerity and love of Pakistan's ideology.
Sardar Shakir Mazari said in his speech that MQI is an organization of the people who love Islam and Pakistan. He said we are working hard day in and day out in the light of Shaykh-ul-Islam's vision of peace and knowledge. He said hundreds of people who attended the oath-taking ceremony are servants of Pakistan and Islam. He said the light of knowledge will spread in South Punjab from the platform of MQI and interfaith harmony and peace will be promoted. He further said MQI is a non-political organization that is bringing hearts together.
The hundreds of people took the oath to work for peace and service of Pakistan in the Convention.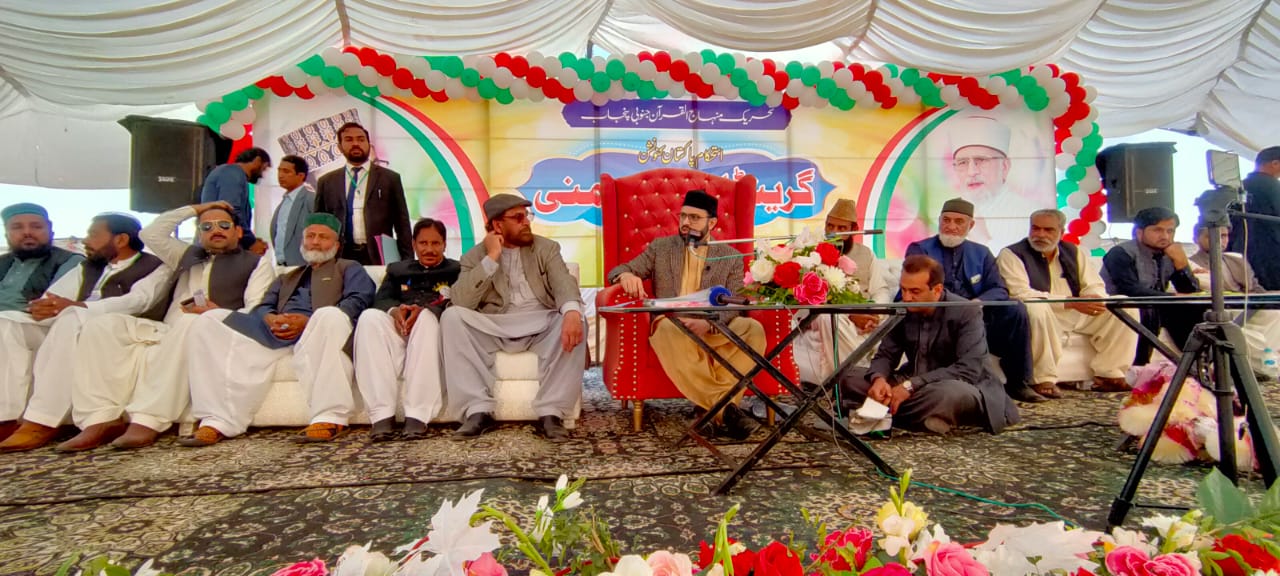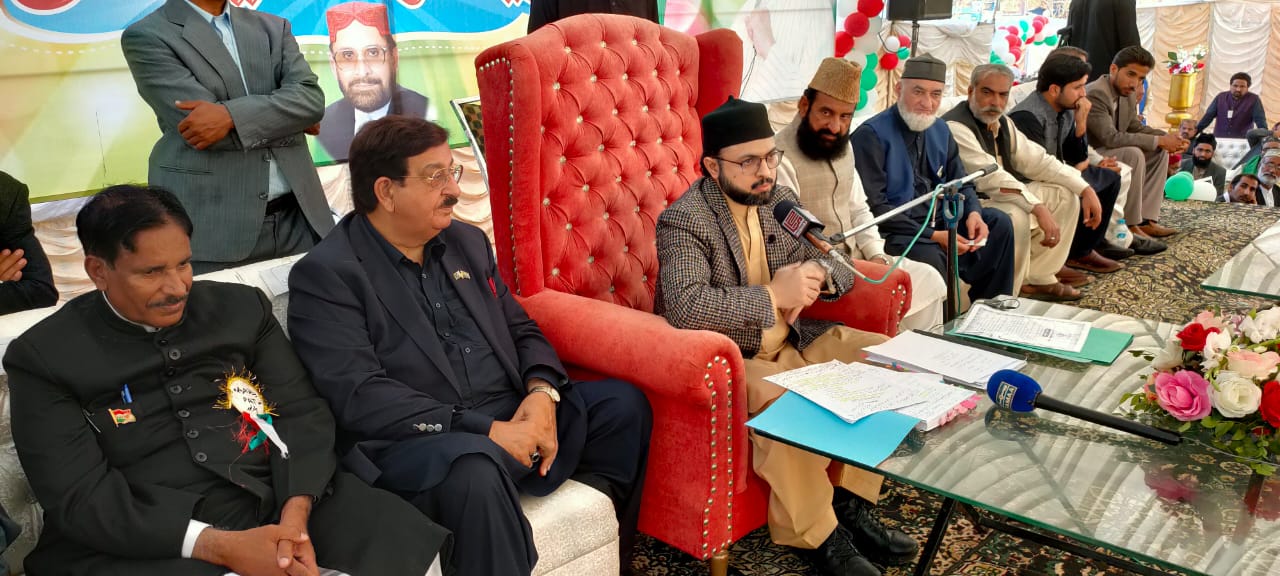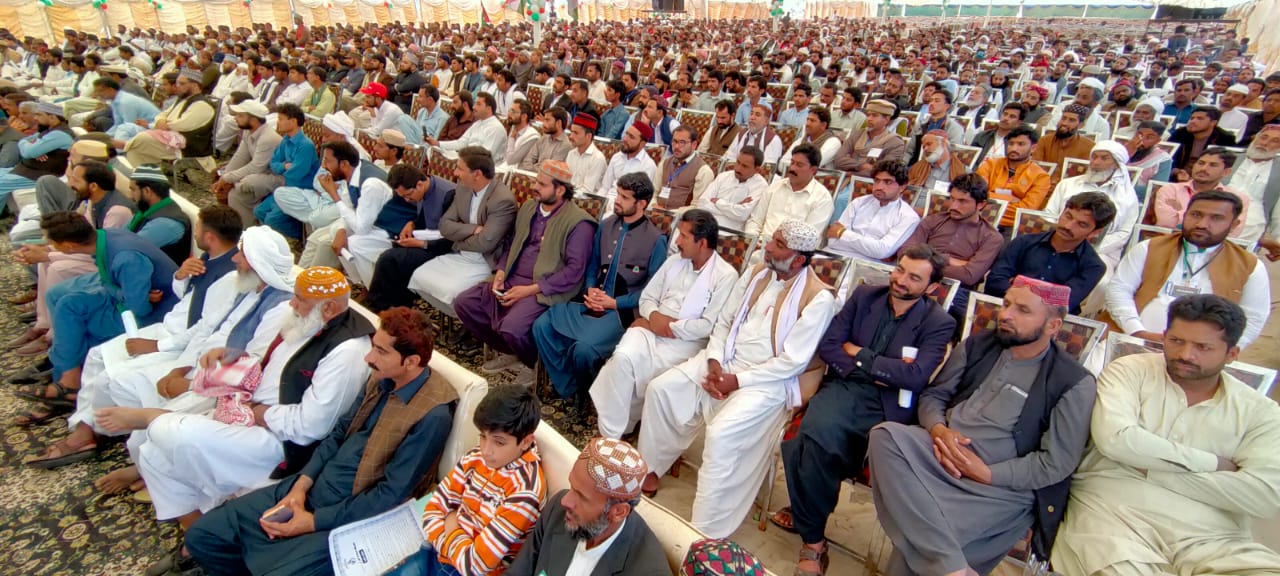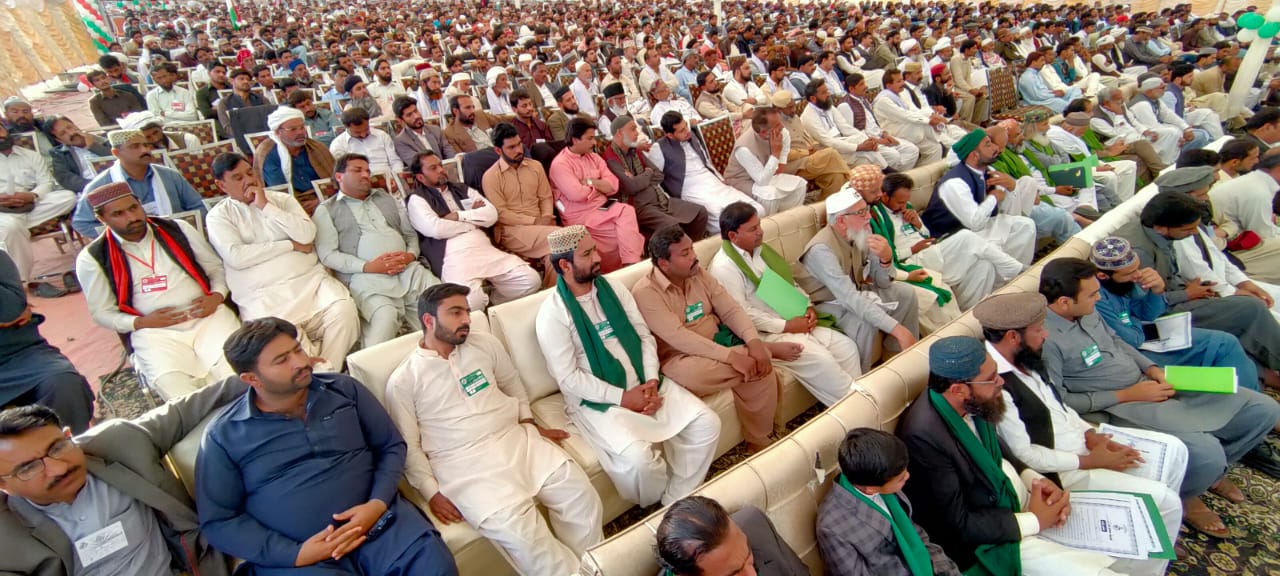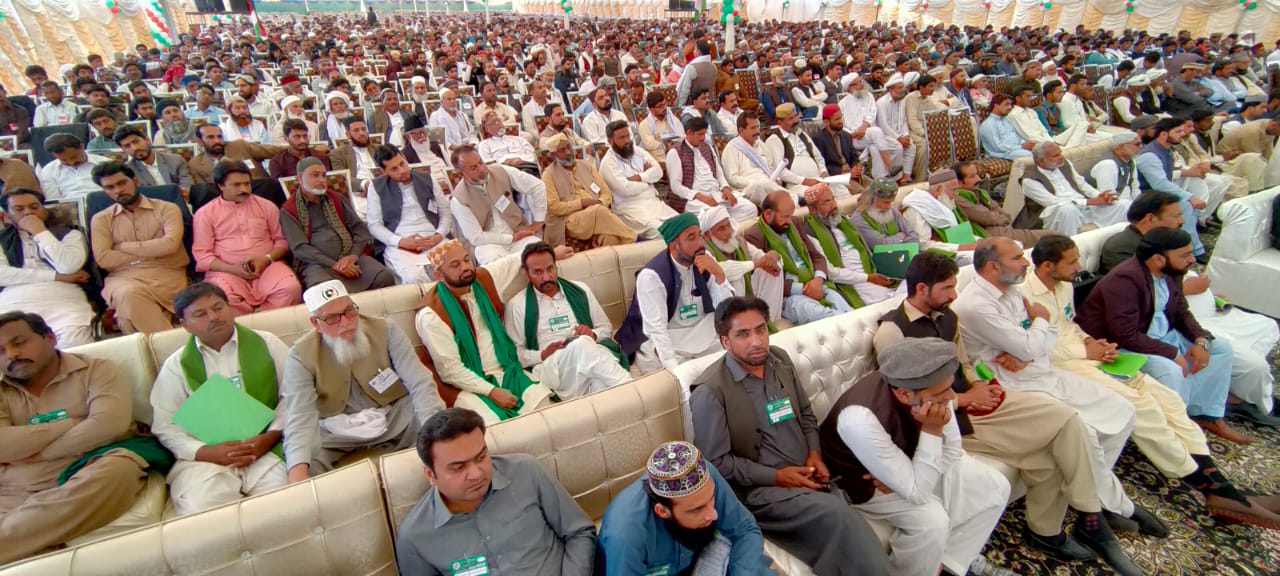 Oath Taking Ceremony